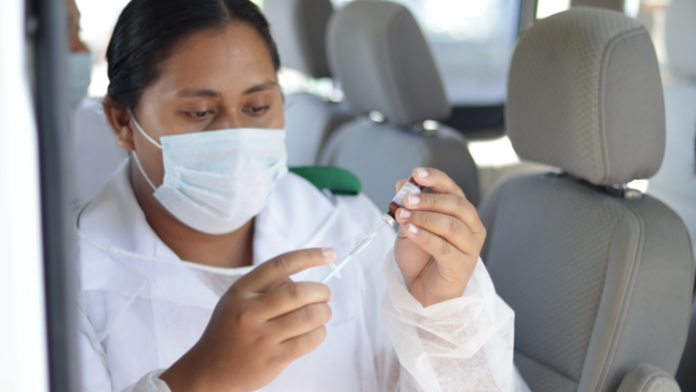 More than 30,000 people are targeted to get their COVID-19 vaccination by the time the nationwide lockdown for Thursday and Friday's mass vaccination campaign ends, Samoa authorities say.
Prime Minister, Fiame Naomi Mata'afa has appealed to the country to use the opportunity to get vaccinated to achieve a 99 per cent herd coverage of immunity for Samoa.
Mata'afa addressed parliament on Wednesday ahead of the two-day lockdown in an effort to strengthen the national response to unprecedented impacts of covid-19.
A total of 100,000 people have already received their first dose and 52,000 have already been fully vaccinated, she noted.
The Government aims to vaccinate the 127,000 people eligible to get the injection.
The Prime Minister said the two doses are required to be fully immune from the COVID-19 virus.
"The House is well aware a similar campaign was done during the measles in December 2019," she said.
"We have enough vaccines for the country and we thank our donor partners for their assistance in providing the free vaccine.
"The only thing left for us to do is to make proper use of the vaccine before it expires."
A total of 150 teams led by the head of Government office and agencies will be out in the field to assist registered nurses to administer the vaccine and police officers are there to ensure security.
On Wednesday afternoon several teams regrouped at the National Emergency Operation Centre at Tuanaimato before being released to Savaii for the mass vaccination.
There are also teams allocated to service the islands of Manono and Apolima.
All Government and private sector services are ordered to be closed from 8am to 6pm on both days except for the essential services.
Those services include national and district hospitals, Ministry of Police and Prisons, Fire and Emergency Services Authority, international ports, Electric Power Corporation and Samoa Water Authority.
This is to ensure that people remain at home when the vaccination team mobilised around the country reaches the residents.
Mata'afa called on those that have not been immunised to place a red cloth outside their homes or roads to inform the officials they need the vaccine.
She also urged Members of Parliament, church leaders, village councils to show their support to ensure a fully vaccinated nation.
SOURCE: TALAMUA ONLINE/PACNEWS