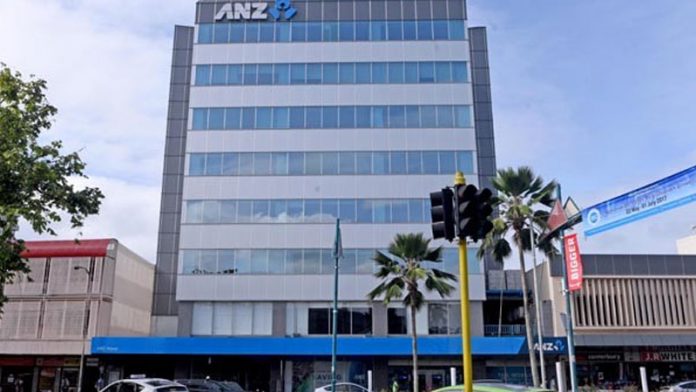 Opinion editorial by ANZ Fiji Head of Retail, Renuka Kumar
Over the past five months, many Fijians have been working from home to protect themselves during the COVID-19 outbreak, and to help stop the spread of the virus.
During this time, it has been both a privilege and a challenge for ANZ's branch staff who have been face-to-face with our customers through a time of unprecedented uncertainty.
As the Head of Retail in Fiji's largest bank, my team and I have been doing everything possible to help protect the wellbeing of our staff, their families, our customers and the community.
The recent news of relaxing of a number of restrictions in Fiji is a big step towards the 'new normal' for everyone.
As we navigate this 'new normal' together, with our customers and the community, we will continue to take the necessary steps to keep everyone safe.
A different way of working
ANZ had been preparing for all COVID-19 scenarios for some time when Fiji's Delta outbreak began.
We learned a lot through our global network, from the Philippines and India to China and Singapore. These countries have been living with COVID-19 for longer than we have, and they have shared their experiences with us – what's been working well, what the biggest challenges have been, and what they would have done differently, with the benefit of hindsight.
Even after more than 18 months, we are continually monitoring and reviewing our response to COVID-19.
We do this in line with advice from local health and government authorities, the World Health Organisation, and ANZ's medical advisory panel.
As we have seen here in Fiji, and around the world, COVID-19 can move and change quickly.
With so much information – and unfortunately, misinformation – available, we have also run regular sessions with our Chief Medical Officer to help our employees stay informed and ask questions.
Taking an evidence-based approach
Banking is an essential service and all of our ANZ branches in Fiji have remained open Monday to Friday, 9am – 3pm.
As a large employer, ANZ has always followed an evidence-based approach to protecting our people, our customers and the community, and we will continue to do so.
For us, this has meant understanding the virus, how it's transmitted, who is most at risk and thinking about what we need to do differently to effectively manage it.
Before anyone comes into the branch, we take their temperature using a digital forehead thermometer. We provided our security guards with Personal Protective Equipment and training to ensure this is done safely. This is our first line of defence.
The risk of transmission is the highest when people are in enclosed spaces, so proper use of face masks is one of the most important methods to slow the spread of COVID-19 in the community.
We made sure our staff and our customers maintained social distancing at all times. This meant we couldn't serve as many customers inside the branch at the same time as we once did, but our customers have been incredibly understanding.
Simple tools like ANZ Fast Deposit Envelopes, which allow customers to safely and conveniently deposit cash or cheques into their account without lining up, have really helped us to reduce traffic and manage customer queues.
We provided hand sanitiser for customers and staff, and we increased the focus and the time spent on cleaning our branches.
We also made sure our customers were aware of all of the digital options they could use to do their banking, including the ANZ Pacific App and ANZ Internet Banking, so they didn't necessarily need to come into the branches.
Over the past few months, we have also seen significant growth in Bank Mail, where our customers send ANZ private and secure messages through ANZ Internet Banking and the ANZ Pacific App.
Doing the right thing for our customers
I often receive feedback from customers about the support and empathy they received from ANZ during this difficult period.
ANZ is well placed to support customers through COVID-19, and that's what we're here to do. It is simply about doing the right thing for our customers.
It's also really important that our customers come and talk to us if they are experiencing financial difficulties. The sooner we start that conversation, and get a full understanding of their financial situation, the quicker we can come up with a strategy suited to their needs.
We're here to help.
For media enquiries contact:
Victoria Kanevsky +61 433 253 619
SOURCE: ANZ/PACNEWS