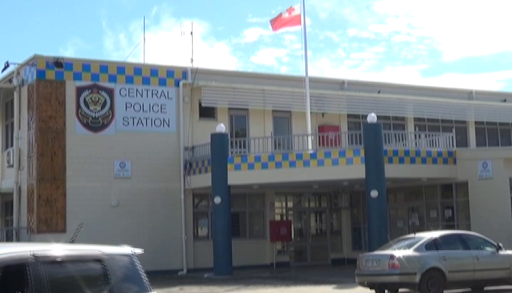 Thirty kilogrammes of methamphetamine, exported from Tonga to New Zealand in a refrigerated food container, was seized in a joint operation by police and customs taskforces.
There have been six arrests: one in Tonga and five in New Zealand, Tonga Police announced Wednesday.
A 45-year-old man from Nukuhetulu, Tongatapu, was arrested on 09 September and charged relating to the exportation of 30 kilogrammes of methamphetamine from Tonga to New Zealand.
Acting Deputy Commissioner Halatoa Taufa, National Crime and Investigations said that the illicit drugs were concealed in a refrigerated food container, intercepted through a joint operation with the New Zealand Customs and Police in early August.
New Zealand Customs also recently arrested five people in New Zealand for importing methamphetamine from Tonga, he said.
"No value has been released at this stage as that will be confirmed from New Zealand authorities later," he said.
"Law enforcement from both countries will continue to work together and share information to ensure these transnational drug trafficking organisations are identified, dismantled and those responsible held accountable," he said.
"Through a strong partnership between law enforcement in New Zealand and Tonga, the Tonga Police DET conducts parallel investigations in Tonga that led to the arrest of the accused person who has been placed on remand while investigations continue."
The Tongan accused is remanded in police custody, as the Police investigation continues.
The large scale seizure of methamphetamine from Tonga, follows the seizure of 14kg cocaine that washed up on beaches at Höleva and Ha'alaufuli in Vava'u, in July.
Tonga, like all Pacific Island countries is vulnerable to trafficking of illicit drugs and precursors because it is geographically located between known major manufacturers and markets for the illicit drugs trade.
SOURCE: TONGA WIRES/PACNEWS