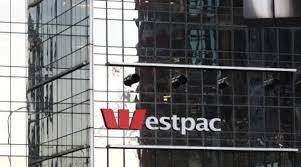 Westpac's exit strategy in the Pacific is in tatters, after the competition regulator in Papua New Guinea knocked back the $420 million(US$176 million) sale of its operations to Kina Securities in a final determination.
The decision means Westpac can no longer sell its PNG bank to Kina, given approval from the Independent Consumer and Competition Commission in PNG was required for the sale to go through.
The sale to Kina was announced last December, as part of Westpac's strategy to simplify its operations and focus on banking in Australia and New Zealand. Kina was the only viable buyer for Westpac's network in PNG and Fiji.
The deal would have combined PNG's second and third largest banks, increasing Kina's customer base from 165,000 to more than half a million. It would have left just two commercial banks – Kina, and the larger Bank South Pacific – on the island nation.
Both Westpac and Kina challenged a preliminary ICCC determination in July that the sale to Kina Securities, which is ASX listed, would substantially lessen competition.
"The ICCC has now released its final determination confirming it has denied authorisation," Westpac said in a release to the ASX on Tuesday morning.
"Westpac acknowledges the ICCC's determination and will continue to operate these businesses while it reviews the impact on the sale to Kina Bank."
PNG's biggest lender, Bank South Pacific, which is also ASX listed, argued against the deal. Its chief executive Robin Fleming said it "won't necessarily stimulate innovation and product and service availability" and "I don't think that is going to be healthy to have further concentration of two banks and less geographic spread and availability of services."
Westpac CEO Peter King told an ICCC hearing in August that no other buyer for the assets had been identified during the sale process.
"Absent the option to divest to Kina, our only remaining option would be to continue to progressively scale down the business and seek an exit whenever possible," he said.
After the draft determination, Kina Securities CEO Greg Pawson made a last-ditch effort to get the deal over the line, pledging to spend almost $10 million (US$7.3 million) on digital technology and expanding Westpac's branch network by 50 per cent in the first three years after the acquisition. He also told regulators Westpac PNG's existing senior management and executive roles "will be nationalised and given to PNG local talent, including the country head position".
But this was not enough to change the mind of PNG's regulators, who maintained their opposition to the transaction.
Kina acquired ANZ's retail, commercial and small business lending operations in PNG in 2019.
SOURCE: AUSTRALIA FINANCIAL REVIEW/PACNEWS