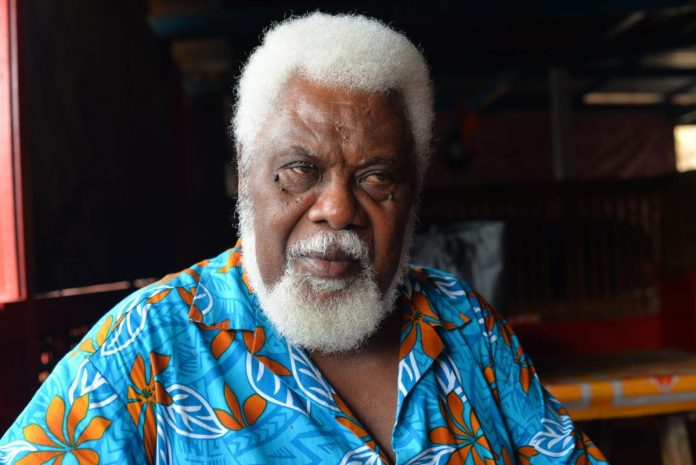 The President of Liberal Democratic Party, Willie Jimmy, said granting pardons to three former Vanuatu Prime Ministers (PMs), particularly Charlot Salwai, who had not even served half of his sentence is unfair to him and other convicted politicians.
He personally thinks the pardon power, under Article 38 of the Constitution, is being abused. "It's totally unfair to many of us," he said.
Jimmy, a longtime parliamentarian and former Minister of Finance, was the only one who was not jailed for bribery and corruption charges in 2015.
He was given a suspended sentence for his early plea. He and other several Members of Parliament were not allowed to hold public offices for 10 years.
"People committing same offences and pardoning under different grounds is just outrageous to me," he stressed.
"I was the only one who pleaded guilty in the first instant when we appeared before Justice Mary Sey in 2015. The court did not waste any funds or time to investigate my conducts and to find me guilty.
"I even went out public, to apologise to the whole population of Vanuatu for what I did. Today, I still have not found mercy.
"Despite making a couple of applications for pardoning supported by a lot of credible organisations and prominent figures in the society, my applications continue to fall on deaf ears and blind eyes until today.
"I admitted my conviction, but I'm still being punished while those who have been spending funds and courts' time to investigate and find them guilty have been forgiven. Therefore, I am a real victim of our judiciary system."
The veteran politician called for equality before law.
"A review of Article 38 of the Constitution is required, probably to have the pardon power come from a council or committee, instead of giving it to just one person. Having one person decide leaves room for abuse," he said.
"I want to see a justice system that is fair to all citizens, irrespective of the nature of crime committed. We want equal treatment under law and practical action in delivering justice fairly."
The Daily Post tried to get a comment from the State Office on recommendations for the pardons but was unsuccessful.
SOURCE: VANUATU DAILY POST/PACNEWS