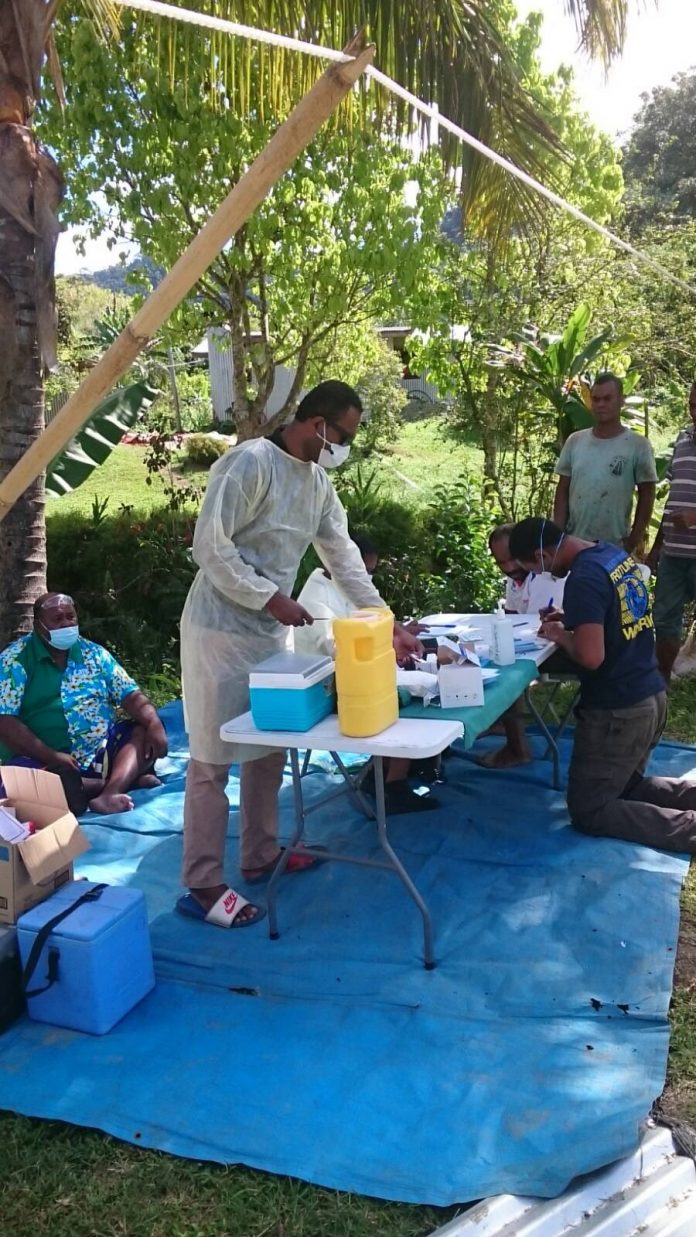 Fiji has recorded 156 new cases of COVID-19 Sunday, increasing the total number of cases in the island nation to 47,795 with 506 deaths since the outbreak in April.
Permanent secretary for Health, Dr James Fong said 79 cases are from the Western division, 73 cases are from the Central division in Vitilevu, Fiji's main island and four cases are from the Eastern division on the island of Kadavu.
"There are four new COVID-19 positive cases in Kadavu and 13 new COVID-19 positive cases in Naviti, Yasawa Islands. All these individuals have been isolated.
"There have been 696 new recoveries to report since the last update, which means that there are now 15,997 active cases. 4,522 active cases are in the Central Division, 11,164 active cases in the Western division, four active cases in the Northern division (Macuata) and 307 active cases in the Eastern division (all in Kadavu).
"There have been 47,795 cases during the outbreak that started in April 2021. We have recorded a total of 47,865 cases in Fiji since the first case was reported in March 2020, with 31,041 recoveries," said Dr Fong.
He said there are no new COVID deaths reported
"However, there are two deaths currently under investigation.
"here have now been 508 deaths due to COVID-19 in Fiji, with 506 of these deaths during the outbreak that started in April this year.
Therefore, as of 31 August, the national seven-day rolling average of COVID-19 deaths per day is four. The seven-day rolling average for COVID-19 deaths per day in the Central division is one and in the Western Division is three. We also have recorded 319 COVID-19 positive patients who died from the serious medical conditions that they had before they contracted COVID-19; these are not classified as COVID-19 deaths," Dr Fong explained.
He said there are currently 204 COVID-19 patients admitted to hospitals in Fiji.
As of 04 September, 566,210 adults in Fiji have received their first dose of the vaccine and 299,943 have received their second doses. This means that 96.5 percent of the target population have received at least one dose and 51.1 percent are now fully vaccinated nationwide.
SOURCE: PACNEWS