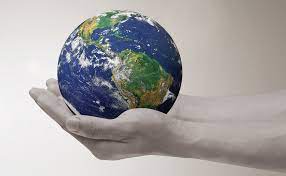 Samoan Prime Minister Fiame Naomi Mataafa says that the world can still determine the future course of climate change and limit its effects, after a report forecast a devastating future for a world warming faster than expected.
The British High Commission in Samoa had hosted a pre-COP26 event on Friday at which Mata'afa said Samoa has prioritised climate change as a key issue for decades.
The COP conferences are annual meetings held to assess countries' progress in reducing emissions and developing strategies for doing more.
COP26 is a forthcoming climate change conference about science and innovation in the face of climate disaster.
"As Small Island Developing States, we first told the world that our coastlines were eroding, the sea level was rising and climate change was largely human-induced," PM Mata'afa said in her keynote address on Friday.
"Many did not take our concerns seriously. Some wanted scientific evidence, now we just need to watch the daily news around the world to see the evidence of climate change."
The Intergovernmental Panel on Climate Change (IPCC) report had found that within the next two decades, global temperatures are likely to rise by more than the previous 1.5 degrees Celsius global target.
Such a rise would bring about widespread environmental destruction and extreme weather.
"The recent Intergovernmental Panel on Climate Change report from the world's top scientists emphatically restates the message loud and clear," Mata'afa said.
"Climate change is real. Climate change is here and is already affecting every region on earth.
"Aside from some of the depressing details of the report, there is a ray of hope. While human influence on the climate system has brought us to where we are."
Mata'afa said that the world now has the latest and more advanced scientific knowledge which together with united urgent and ambitious climate action, still has the chance to determine the future course of climate.
"The upcoming COP26 to be hosted by the United Kingdom in Glasgow is another important milestone event for us to demonstrate this unity for ambitious climate action" she said.
Mata'afa said that the young people's voices must be heard, and to empower them to go the extra mile to ensure that we can no longer ruin the future and a planet that rightfully belongs to them and generations to come.
She had then encouraged the youth to continue to be bold, passionate and honest in their advocacy.
Mata'afa had ended with a quote by the famous Scottish writer Robert Louis Stevenson for everyone to take courageous steps forward to deliver the ambitious climate actions the world now needs: "Keep your fears to yourself but share your courage with others."
The Acting UK High Commissioner to Samoa, Ian Richards, said in his address on Friday evening that the IPCC report is the world's latest wake up call.
With the UK being the host of COP26, their core objective, Richards said, is to show that world leaders are committed to securing ambitious emissions reduction outcomes and achieve success in the years to come.
The conference's four conference goals are: Mitigation, Adaption, Finance and Collaboration.
Richards said that the world is currently not on track to limit global warming to 1.5 degrees Celsius.
"If we continue as we are temperatures will carry on rising, bringing even more catastrophic flooding, bushfires, extreme weather and destruction of species," Richards said.
"We have made progress in recent months to bend the temperature curve closer to two degrees but the science shows that much more needs to be done.
"The world needs to halve emissions over the next decade and reach net-zero carbon emissions by the middle of the century if we are to keep the 1.5 degree target in reach."
He says to achieve the climate goals every company, every financial firm, bank, insurer, and investor will need to change the way it does business and reorient its priorities.
"Countries need to manage the increasing impacts of climate change on their citizen's lives and they need the funding to do it," he said.
He said that this decade is decisive and ambition needs to be turned into action.
"Governments, business, and civil society need to work together to transform the ways we power our homes and companies grow our food, develop infrastructure, and move ourselves and goods around," he said.
SOURCE: SAMOA OBSERVER/PACNEWS