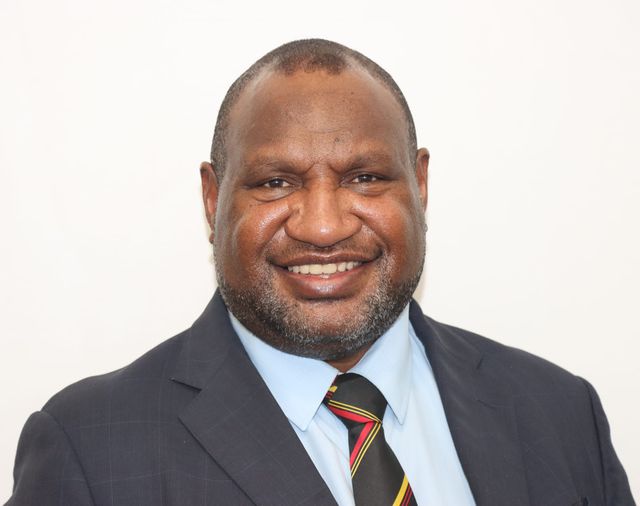 Papua New Guinea Prime Minister James Marape says his Government wants to make the 2022 national election "fair and friendly to everyone".
He said this when speaking at the Registry of Political Parties' Learning and Development Workshop in Port Moresby.
The two-day event is being attended by executives of political parties.
"Talking about the National Election, our Government wants to make it fair and friendly to everyone," PM Marape told the party executives.
"That's the assurance that I can give all political parties."
The Prime Minister said Section 50 constitutional right – to stand and vote for public office – was an inherent right of every individual in the country.
"Let no-one take that right away, may the system not take that right away, may one person or two persons who work in the system not take that right away from our people," he said.
"Section 50 right of our Constitution is fundamental and very important.
"We are a democratic country.
"On that basis, leadership is elected, and we want to, to the best of our ability, create a fair and friendly environment to everyone in 2022.
"This is to ensure that parties who contest the elections have a fair go to sell your policies, your philosophy, your dogma through which you exist as a party, so that people out there hear you well and they decide on which leader to elect."
PM Marape said his Government would support with funding for the Registry of Political Parties to ensure that correct information was disseminated to the people.
He said this would ensure that people did not sell their votes or market themselves as commodities at the time of voting, but made informed and educated choices.
"We stand at the crossroads in our country," PM Marape said.
"In the next decade, we either make or break our country, for better or for worse.
"The world is littered with so much history, where resource-rich countries have squandered their resources, and are lagging behind as third-world nations.
"We want our people to know seriously that it is within their fundamental rights to ensure that they cast their votes properly, because their votes will influence the formation of the next government."
PM Marape said he had already written to all party leaders, Transparency International, National Research Institute and Institute of National Affairs to be part of the election-planning process to ensure transparency.
SOURCE: PNG GOVT/PACNEWS