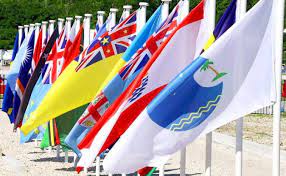 The region's response to the COVID-19 pandemic dominated the Pacific Islands Forum's (PIF) Forum Foreign Affairs Ministers' forum held last week chaired by Tuvalu's Minister of Foreign Affairs, Simon Kofe.
In a statement issued by the Australian Department of Foreign Affairs, the Australian Minister of Foreign Affairs and Trade (DFAT), Marise Payne, emphasised their contribution to the Pacific in fighting the pandemic.
"Australia is working in partnership with our neighbours in the Pacific to support their vaccination programs through the supply of Australian-manufactured vaccines and important end to end support within national vaccine schemes. We are also contributing to vaccines being supplied through the COVAX facility," Minister Payne said in the statement.
Last week the Australian government provided a further 30,000 doses of the Oxford AstraZeneca COVID-19 vaccine to Samoa.
The Australian High Commission said Australia is proud to partner with Samoa and revealed the arrival of 30,000 Australian-manufactured AstraZeneca doses on Monday.
The vaccines' recent delivery to Samoa is part of Australia's commitment to share up to 15 million COVID-19 vaccine doses with its closest partners in the Pacific and Timor-Leste by mid-2022.
Minister Payne said in the statement that they are jointly committed to ensuring humanitarian corridors remain open and are working to re-open passenger flights across our region.
The resilience of Pacific Labour mobility arrangements, which are central to our Pacific Step-up and will continue to grow, demonstrates that this can be done safely," she said.
According to the statement, they agreed to progress a Joint Statement on Blue Pacific Leadership in Pre-Pandemic and Pre-Disaster Planning, reflecting the importance of preparing for future disasters.
"I thank Tuvalu for its foresight in putting this proposal forward," she said.
"We also discussed regional priorities on addressing climate change. Countries across the region are looking ahead to COP26 at Glasgow to advance climate action.
The meeting also tackled the threat posed by climate change with Tonga successfully moving a Weather Ready Pacific Decadal Programme of Investment which has so far received in principle support from several member states.
"This is a milestone for the meteorological community in the region to have their issues brought to the highest level of governance in the region to be endorsed", said Ofa Fa'anunu, Director of the Tonga Meteorological Services
The programme enhances the capacity of National Meteorological Services' ability to provide more timely information on extreme weather events. It will involve an investment of USD$166.6 million over 10 years.
The Chief Secretary and Secretary to Cabinet presented the Weather Ready Decadal Investment Concept.
A scoping study on the initiative was supported by Secretariat of the Pacific Regional Environment Programme, the Australian Bureau of Meteorology, the World Meteorological Organisation and the Pacific Community.
But the final say on the concept will be tabled at the PIF Leaders' Forum on 06 August 2021.
SOURCE: SAMOA OBSERVER/PACNEWS