By Makereta Komai, PACNEWS Editor in Tokyo
Ahead of today's semi-final match against Great Britain, New Zealand men's sevens rugby coach Clark Laidlaw is determined to atone for the disappointment quarter-final exit in Rio 2016.
After beating Canada 21-10 in the first quarter-final match Tuesday, Laidlaw is happy that his boys have made it to the semi-finals.
"Sevens is such a fickle game that the last game doesn't really influence the next game, let alone five years ago. We are just really encouraged around how we are playing. Still being in the tournament is key at this stage."
He said, "It's not about winning by 30 points, it's about finding a way to win. We've done that over the four games we've played.
"Accepting that things aren't going to be perfect, we've done a lot of work on that in terms of the mind and embracing pressure. You are seeing that, there is a lot of composure out there. The games are a bit scratchy at times from all the teams but who cares? It's about finding a way to get to that last day."
On his strategy to improve his players' resilience, Coach Laidlaw said he introduced 'chaos in training'.
"Trying to unsettle them a lot, make sure they can react to different scenarios on and off the field. It's really trying to not let the players settle too much in training."
New Zealand will play the first quarter-final against Great Britain at 11am Tokyo Time followed by Fiji against Argentina in the second semi-final match.
Fiji looks good to defend it gold medal title after it smashed Australia 19-0 in the second quarter-final match Tuesday night. Fiji won all of their group matches, knocking over Great Britain, Canada and Japan, scoring 85 points and conceding 40.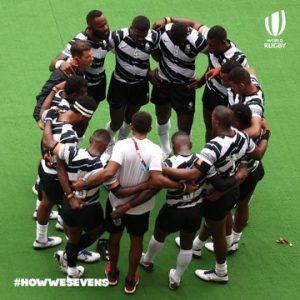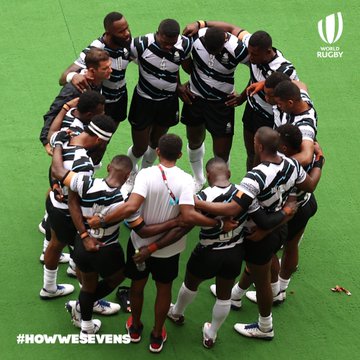 There were tears and heartache as Australia's men's sevens team made their way off Tokyo Stadium.
The Australians were shocked and bitterly disappointed after their five-year dream was shattered by Fiji's three tries and two conversions to clinch the victory.
Fiji-born Wallaby Samu Kerevi could hardly talk as he collected himself on the sidelines of Tokyo Stadium, while Lachie Miller was crying and left speechless.
"I don't know where to start. It's heartbreaking.
"I know how hard these boys have worked for the programme to come out here and represent our country.
"It's heartbreaking, Kerevi told journalists.
Australia will play South Africa for the 5th-8th placing.
SOURCE: PACNEWS