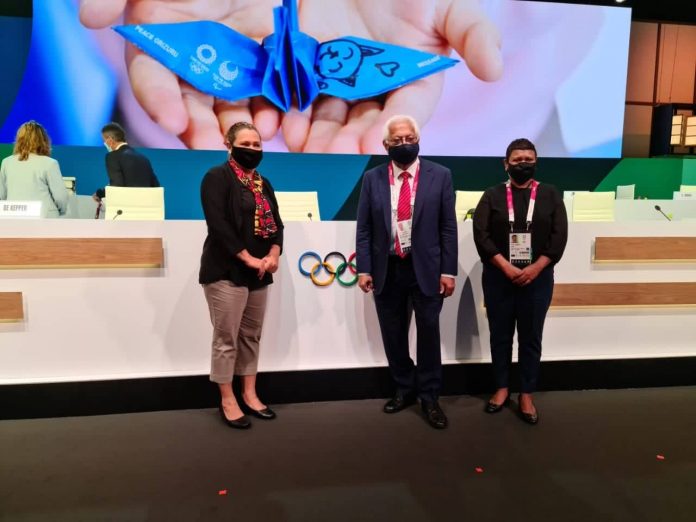 The Oceania National Olympic Committees (ONOC) has announced the re-election of its President, Dr Robin Mitchell of Fiji into the Executive Board of the International Olympic Committee (IOC) for another four-year term.
His new term is from 2021 to 2024.
The election was part of the second day of the IOC Meeting in Tokyo that concluded Wednesday, ahead of the opening of the XXXII Olympiad, the 32nd Summer Olympics.
TOKYO 2020 is being presented by the IOC and the TOKYO 2020 Organising Committee in a format responsive to the ongoing COVID-19 pandemic which led to the postponement of the Games last year.
Dr Mitchell is also the Acting President of the Association of National Olympic Committees (ANOC), the umbrella organisation responsible for protecting and advancing the interests of the world's National Olympic Committees (NOCs), and for supporting their mission to promote the Olympic Values worldwide. Over the last 35 years, the number of NOCs recognised by the International Olympic Committee (IOC) and represented by ANOC has risen to 206.
Among other positions of note, Dr Mitchell is Chair of the Olympic Solidarity Commission and oversees the Olympic Solidarity Programme which is responsible for the disbursement of revenue generated by the sales of broadcasting rights of Summer and Winter Olympic Games which are channelled back into 206 NOCs throughout the world, with a focus on those from developing countries.
He is also a Life Member of the Fiji Association of Sport and National Olympic Committee (FASANOC) and represented his country Fiji in Athletics (400m hurdles) and Hockey. He is a medical doctor by profession and served in Team Fiji's outings in this capacity before moving to undertake sport administration duties.
He is married to Dr Rosemary Mitchell and they have four children, Letila, Johanna, Sylvia and Robin Jnr.
SOURCE: ONOC MEDIA