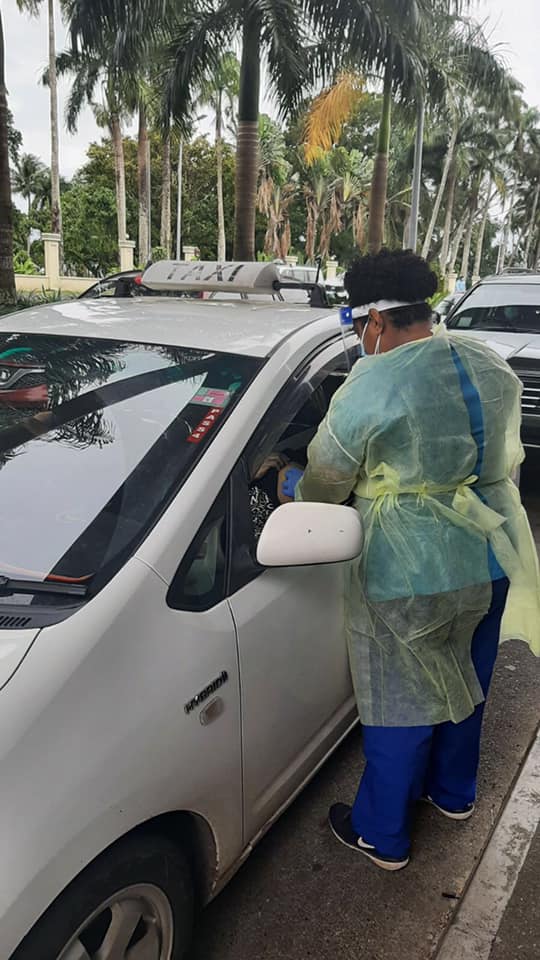 Fiji has reported 791 new positive COVID-19 cases and three deaths Wednesday.
Ministry of Health and Medical Services permanent secretary Dr James Fong said the first COVID-19 death is a 61-year-old man from Qauia Village, Lami.
Dr Fong said the man was brought to the CWMH Emergency Department in severe respiratory distress.
"He had been experiencing severe COVID-19 symptoms, including shortness of breath, for two weeks. He died one day later. He was not vaccinated," Dr Fong said.
"The second COVID-19 death is a 75-year-old man from Raiwaqa.
"He was declared dead on arrival by the attending medical officer at the CWMH Hospital Emergency Department. This means that he died at home or on his way to the hospital.
"His family reported that been unwell, with symptoms including fever and generalized weakness, for at least five days at home. He was not vaccinated."
Dr Fong said the third COVID-19 death is a 67-year-old man from Toorak.
He said a ministry response team attended to the man at home and transferred him to the CWM Hospital after he reported having symptoms of COVID-19 at home for approximately a week.
"His condition worsened in hospital and he died 11 days after admission.
"He received his first dose of the vaccine in mid-June. He had not received the second dose of the vaccine and was not fully vaccinated."
There are now 42 deaths in Fiji due to COVID-19.
Dr Fong said 40 of these deaths were recorded during the outbreak that started in April this year.
"We also have recorded 19 COVID-19 positive patients who died from the serious medical conditions that they had before they contracted COVID-19," Dr Fong said.
He said there have been three more deaths of COVID-19 positive patients.
"However, these deaths have been classified as non-COVID deaths by their doctors.
"Doctors have determined that their deaths were caused by serious pre-existing medical conditions," Dr Fong said.
He said the national 7-day daily test average is 3,420 tests per day or 3.9 tests per 1,000 population.
Dr Fong said the national 7-day average daily test positivity is 12.5% and continues on an upward trend.
"The 7-day average of new cases per day has increased to 503 cases per day or 569 cases per million population per day. And today was another daily record of new cases. Daily case numbers are expected to continue to increase, along with an increase in people with COVID-19 requiring hospitalisation, and sadly, more deaths".
He said home-based screening and swabbing services within the Suva-Nausori containment zone will no longer be provided, except in exceptional circumstances.
"As a result of increasing COVID-19 cases in the Suva-Nausori containment zone, Exceptional circumstances include if an individual has a disability, or is otherwise physically unable to leave their home and attend a clinic, and these people should call 158. Our response teams in Suva-Nausori will now be redirected to the identification and close monitoring of people with COVID-19 who are at higher risk of developing severe COVID-19," Dr Fong stressed.
As of 06 July 329,837 adults in Fiji have received their first dose of the vaccine and 56,974 have received their second doses.
"This means that 56% of the target population has received at least one dose and 9.7% are now fully vaccinated nationwide.
"181,026 samples have been tested since this outbreak started in April 2021, with 223,887 tested since testing began in early 2020," said Dr Fong.
SOURCE: FIJI TIMES/PACNEWS