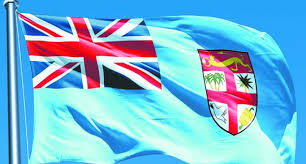 FASANOC's Executive Board is making the following recommendations for Athletes and Officials to represent Team Fiji at Tokyo 2020 Olympic Games.
National Federations have been working hard in preparing their teams with final submissions forwarded to FASANOC's Selection Justification Commission (SJC). The SJC has vetted the nominations from the respective National Federations and forwarded its recommendations to the FASANOC Executive Board.
The Board subsequently recommended the names of athletes and officials to the Board of Management for final approval. Due to current COVID-19 restrictions this approval was sought by an electronic poll and a majority approval has been received.
The Rugby lists contain a long list of athletes from which a final 13 players and 5 officials for the Men's and Women's teams will be named.
Team Fiji will be represented by 53 athletes and officials when the Games begin on 23 July 2021.
With the approval of the FASANOC Board of Management, an appeals process is now in place and athletes and officials who wish to appeal their non-selection may do so within 48 hours of the release of the Final Team List. The appeal window is for 48 hours starting from 5pm Monday 28 June to 5 pm Wednesday 30 June, 2021.
Appeals should be lodged in writing to the FASANOC Secretary General-CEO and must be emailed to lorraine@fasanoc.org.fj
The purpose of the Appeals Process is to give athletes and officials an opportunity to appeal their case if they feel they have been unfairly deprived of selection to represent Fiji at Tokyo 2020
The Appeals Tribunal makes its judgment based on the submission of the appellant and the Selection Criteria that had been submitted by the National Federation and approved by the FASANOC Executive Board. The decision of the Appeals Tribunal will be final and binding on the parties.
Team Fiji as approved by the FASANOC Board of Management is as follows:
Team Names
Athletics
1 Ratu Banuve TABAKAUCORO Athlete
2 Bola Petueli TAFO'OU Section Mgr/Coach
Judo
1 Tevita Maxwell TAKAYAWA Athlete
2 Takashi IWASAKI Section Mgr/ Coach
Rugby Sevens Men's
1 Ratu Meli DERENALAGI Athlete
2 Taniela Sigalagilagi SADRUGU Athlete
3 Seremaia TUWAI Athlete
4 Kalione NASOKO Athlete
5 Kitione Taliga DAWAI Athlete
6 Waisea NACUQU Athlete
7 Alasio Sovita NADUVA Athlete
8 Ratu Josua VAKURINABILI Athlete
9 Rusiate NASOVE Athlete
10 Kavekini Tubuilea TABU Athlete
11 Kaminieli RASAKU Athlete
12 Jiuta Naqoli WAINIQOLO Athlete
13 Sireli MAQALA Athlete
14 Livai Ikanikoda KOROIGASAGASA Athlete
15 Ratu Napolioni BOLACA Athlete
16 Iosefo Masikau BALEIWAIRIKI Athlete
17 Asaeli TUIVUAKA Athlete
18 Joseva TALACOLO Athlete
19 Semi RADRADRA (WAQAVATU) Athlete
20 Aminiasi TUIMABA Athlete
21.Filimoni Botitu Athlete
22 Jone NIURUA Section Manager
23 Gareth Collins BABER Head Coach
24 Nacani Naravoro CAWANIBUKA S&C Coach
25 William Gock Hing KOONG Physiotherapist
26 Bradley Ian HARRIS Assistant Coach
27 Nicacio ANDRADE Men's Management
28 Sakiusa Navakabau NAIKA 2nd Physiotherapist
Rugby Sevens Women's
1 Rusila NAGASAU Athlete
2 Raijieli DAVEUA Athlete
3 Vani BULEKI Athlete
4 Sesenieli DONU Athlete
5 Vasiti SOLIKOVITI Athlete
6 Lavenia TINAI Athlete
7 Vitaieli BULOU Athlete
8 Lusia TISOLO Athlete
9 Ana Maria ROQICA Athlete
10 Tokasa SENIYASI Athlete
11 Rejieli ULUINAYAU Athlete
12 Mereula TOROOTI Athlete
13 Lavena CAVURU Athlete
14 Viniana RIWAI Athlete
15 Ana NAIMASI Athlete
16 Roela RADINIYAVUNI Athlete
17 Aloesi NAKOCI Athlete
18 Laisana LIKUCEVA Athlete
19 Reapi ULUNISAU Athlete
20 Adi Apisake Vela NAUCUKIDI Section Manager
21 Saiasi FULI Head Coach
22 Tikiko NAMAUA S&C Coach
23 Jennifer Kula KHALIK Physiotherapist
24 Timoci VOLAVOLA Assistant Coach
25 Malaki VOLAU Women's Mgmt
26 Apenisa NASILASILA Women's Mgmt
Sailing
1 Sophia Frances MORGAN Athlete
2 John Montagu MORGAN Section Mgr/Coach
Swimming
1 Taichi VAKASAMA Athlete
2 Cheyenne Victoria Rosimere ROVA Athlete
3 Sharon Tania SMITH Section Mgr/Coach
Table Tennis
1 Sally Ukenia YEE Athlete
2 Harvi Teruakai YEE Section Mgr/Coach
Medical
1 Jone Bakabaka NASOME Team Doctor
2 Sarote Luise Ieli NAKAORA Team Physiotherapist
Team Fiji Headquarters
1 Patrick Tasman BOWER Chef de Mission
2 Wayne Henry O'CONNOR General Manager
3 Ritesh RATIRAM Press Attaché
4 Jane Felicia NIUBALAVU Team Administrator.
SOURCE: FASANOC/PACNEWS