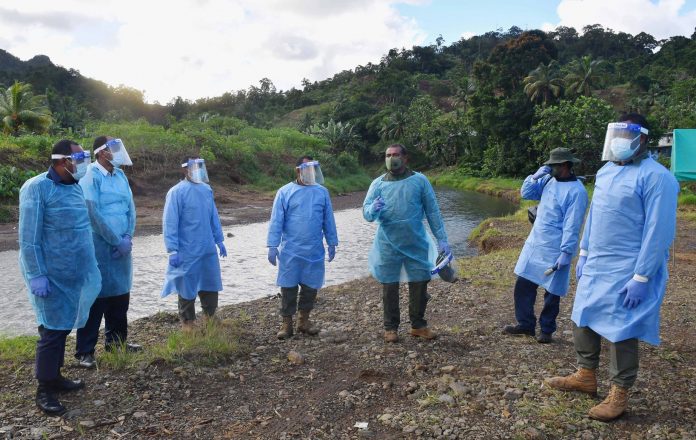 Fiji's COVID-19 infection has soared with 308 new cases and one death recorded Thursday.
Ministry of Health and Medical Services permanent secretary Dr James Fong says 297 cases are from the Lami-Suva-Nausori containment zone, and 11 are from Tramline Nadi.218 of the cases in Lami-Suva-Nausori are from existing areas of interest.
He said that included 153 cases from Qauia in Lami; 12 cases are from new areas of interest that include Goodman Fielder, Gounder Shipping, Nausori Police Barracks, and St Giles Hospital.
"The remaining cases are contacts of known cases, or cases that were seen in screening clinics and were swabbed," Dr Fong said in the COVID-19 update this evening.
He said the Gounder Shipping crew had been isolated.
"In accordance with our shipping crew protocol, any unloading of freight will take place in areas that are clearly demarcated so there are no interactions between the crew and others, including people on the ground in Vanua Levu and the outer islands.
"Crew are not permitted to disembark in Vanua Levu nor in the islands and these protocols have been and will continue to be strictly enforced by the Police, my teams, and the Maritime Safety Authority of Fiji."
Dr Fong said a 63-year-old patient who presented to the FEMAT hospital on June 22, tested positive and was then referred to CWM Hospital had died.
"This death is being investigated by doctors at CWM Hospital to determine if it was caused by COVID-19."
Dr Fong said there were at present seven severe cases of COVID-19 admitted at CWM Hospital.
He said two of the nine patients in severe condition reported Wednesday were doing better and were no longer classified as severe.
Meanwhile,Fiji's Health Ministry has not advised the Government to enforce a 24-hour curfew for 28 days for Viti Levu.
Ministry permanent secretary Dr James Fong said if he believed there was a medical case to be made for a 24-hour curfew for 28 days for all of Viti Levu, he would advise the Prime Minister directly.
"I have his number. He sits across from me in our briefings. I have not done that because, medically, we do not believe a 24-hour curfew for 28 straight days would work," Dr Fong told the nation in his official COVID-19 update this evening.
"The reason we have not recommended four full weeks of a 24-hour curfew is that given the track record of poor public compliance, we cannot guarantee that we'd see compliance everywhere in the country and, therefore, we simply do not have the capacity to enforce such a strict lockdown everywhere on Viti Levu.
"The tragic reality is that Fijians living in communities most vulnerable to the virus – including those in informal settlements – are also those most vulnerable to the socioeconomic catastrophe that a 24-hour lockdown for 28 days would bring about."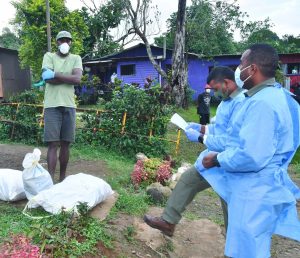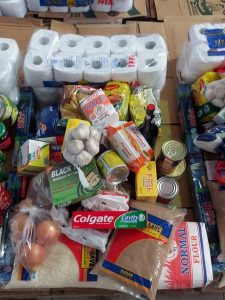 Dr Fong said even under such a strict lockdown, they believed the virus would continue to circulate within many of those communities.
He said they believed individuals would attempt to leave those communities and some would succeed.
"We believe that after 28 days of a 24-hour curfew and the untold hardship it would bring for Fijians, we'd still see new cases on day 29.
"There are no easy choices at this stage, but some choices are still smarter than others.
"And we believe there is a better and smarter way forward than a 28-day total lockdown."
Instead, the PS said they were dedicating personnel where the risks were greatest.
He said they were allowing for some essential movement so that people could get food, medicine and go to work so long as they wear masks, keep a safe distance from others, and ensure they have the careFIJI app switched on.
"If that freedom is abused, the virus will spread. If the rules are respected, we believe transmission can be reduced dramatically. Respect the rules, we win. Ignore them, we all lose – big time," he said.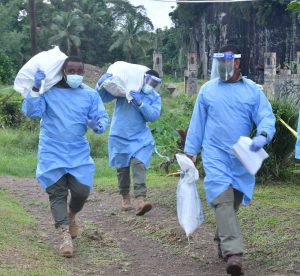 Braving the drizzling rain, officers from the Fiji Military Forces and the Fiji Police Force delivered grocery and essential items packs right into the night and strategically followed COVID measures while at the same time ensuring that not one family was left out.
SOURCE: FIJI TIMES/PACNEWS