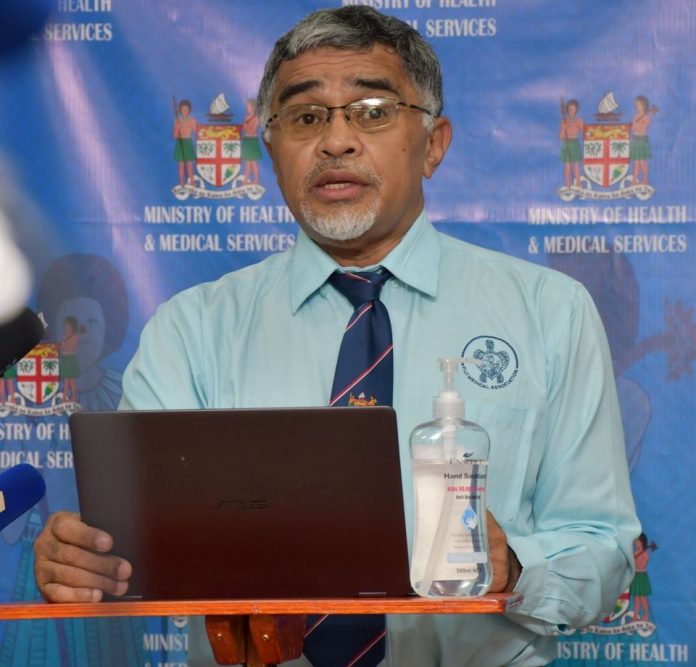 The Nadi Hospital and two wings of Fiji's largest referral health facility – CWM Hospital – have been put on lockdown after positive cases of COVID-19 were detected there.
The case at the Nadi hospital – a staff – is from the Nawaka cluster.
And in addition to this staff, the Ministry of Health announced last night that further investigation had also revealed that a case announced over the weekend from the Nawaka cluster, who was discovered as part of screening and contact tracing in that area, had given birth and been discharged from the hospital a week ago.
Also, another previously announced positive case had spent significant time as a visitor in the hospital just prior to being positive.
Ministry of Health permanent secretary Dr James Fong said all staff and patients currently in the hospital were being tested.
And in response to those cases, he said the Nadi hospital would be locked down and services would be relocated.
For Suva, as an early part of the response to the outbreak in Central Division, Dr Fong said frontline health staff had been removed from their places of residence and housed in bubbles in accommodation facilities across the capital city.
"These staff have been separated from their families for weeks on end in order to safeguard our essential health services. This nurse (new case announced tonight) had been working within a bubble and was housed at the Holiday Inn," Dr Fong said.
"The detection of these two cases within the hospital will require measures to secure the hospital and its staff and patients.
"The existing protocol for weeks has been to isolate every new admission and their carer, and have them swabbed and tested before allowing admission into wards within the hospital."
Dr Fong said hospital staff members were tested if they had symptoms, or if they were residents of an area with reported COVID-19 cases.
He said staff in the COVID-19 isolation ward were tested more regularly – with negative results required before ending their rotation through that ward.
Dr Fong said the data from the overnight testing would determine how the existing contingency plans would be reviewed and what further measures would be implemented.
Meanwhile, Fiji has recorded 35 new cases of COVID-19 .
The Ministry of Health and Medical Services has announced that all these new cases are linked to existing clusters.
Ministry permanent secretary Dr James Fong says all cases are stable and either in isolation facilities or home isolation.
"At the present time, the vast majority of cases have been arising from existing clusters and not as cases with unknown sources of transmission from the community," Dr Fong said.
"This indicates that our contact tracing and the isolation of communities where infections are found is effective, however, we will continue to escalate our community surveillance programme to look for cases outside clusters and the contained areas."
The new cases are linked to the following clusters:
*Navy cluster – 23
*Extra Supermarket cluster – 1
*Nawaka, Nadi cluster – 2
* Five of the cases are linked to the Navosai Narere cluster
* One link to the Waila cluster.
*One is from the Nawaka cluster and works at Nadi hospital
*Two cases detected at CWM Hospital.
"We are also aware of the increasing danger posed to our health facilities and will be escalating our mitigation measures. This will include setting up field hospitals and more quarantine and isolation facilities. As such this may involve temporarily taking over assets for this purpose," said Dr Fong.
SOURCE: FIJI TIMES/PACNEWS