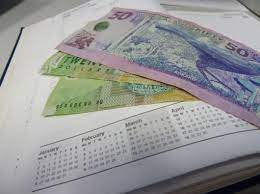 The Cook Islands National Superannuation Fund has adjusted the pension withdrawal limit, which loosens the criteria for those who want to exit the scheme.
Under the new rules the withdrawal limit is changing from $15,000(US$10,585 to $45,000(US$31,757) for all new pensioners.
This means those who upon retirement have less than $45,000 in contributions will be able to withdraw their balance.
The change will also affect existing pensioners who wish to claim their remaining balance.
CINSF chief executive officer Damien Beddoes said the change came about after it was determined that some pensioners with lower balances were receiving monthly payments that weren't going a long way in providing income support during retirement.
"The CINSF completed a review of its objectives in late 2019, one of the outcomes of the review was to determine if the CINSF was providing a measured support to our people's security in retirement," Beddoes said.
"What we found was that taking into consideration the current high costs of living, small balance pensions and their relative payments, some as low as $87(US$61), were not making a material contribution to meet those monthly expenses."
Beddoes said an additional factor was the cost to manage and administer small pension balances and for some pensioners, the costs of making international transfers.
With the change in the withdrawal limit to $45,000, Beddoes said Superfund monthly payments combined with Cook Islands Government old age security payments will provide pensioners within the scheme with a more secure income.
"Essentially pensioners would receive two payments of $250(US$171) from the Cook Islands Government, and another payment from CINSF for over $200 (US$141), and this would provide pensioners with three reasonable payments across the month to support their living."
The new withdrawal limit will apply to approximately 170 pensioners, who hold a total balance of nearly $3.7 million(US$2.6 million) collectively within the fund, Beddoes added.
He said the CINSF expects the majority of those pensioners affected by the change will take the opportunity to cash out now, rather than receiving payments from the Superfund over the long term.
The change follows a decrease in pay out rates for new pensioners announced last month, which was prompted by lower forecasted investment returns for the fund.
Under those new rates, new pensioners will be receiving less money per month.
SOURCE: COOK ISLANDS NEWS/PACNEWS