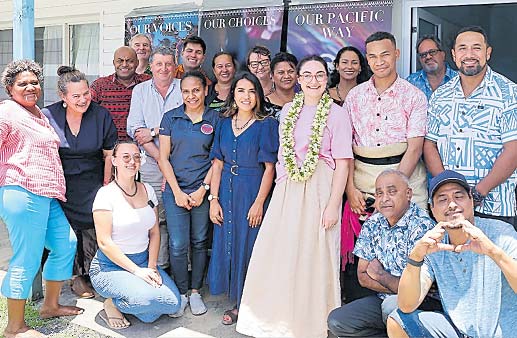 The Pacific community's stand against corruption got a major boost when leaders of the Pacific Islands Forum endorsed the establishment of a taskforce on the Teieniwa Vision to oversee its implementation.
Supported by the United Nations Office on Drugs and Crime (UNODC) and endorsed by Forum leaders on 03 February 2021, as the region's anti-corruption roadmap, the Teieniwa Vision envisions a corruption-free Pacific by harnessing collective regional anti-corruption priorities.
The Pacific Anti-Corruption Journalist Network (PACJN) has been advocating for corruption to be made centre-stage in the forum since the Teieniwa Vision was first launched.
"Teieniwa Vision is a commitment by our leaders. The key word I'm seeing here every time is 'commitment'," said PACJN member and Kiribati-based investigative reporter, Rimon Rimon.
"On the ground however, and with what I see now in this forum is that something is missing, they are all talking about it, but no one is actually committing to making it a prominent issue that they even acknowledge."
"The good news is that they are establishing a taskforce that will oversee the implementation of Teieniwa (which is progress in itself) and so the question I've been asking around now is how will the process of setting up this taskforce play out? And most importantly will the media be a part of the process?
"What I hope from them is — while they have made a commitment —that they follow through and be true to their words."
Cook Islands Prime Minister and Forum chairman, Mark Brown said the Forum Secretariat will be tasked to establish the taskforce in due course.
SOURCE: FIJI TIMES/PACNEWS