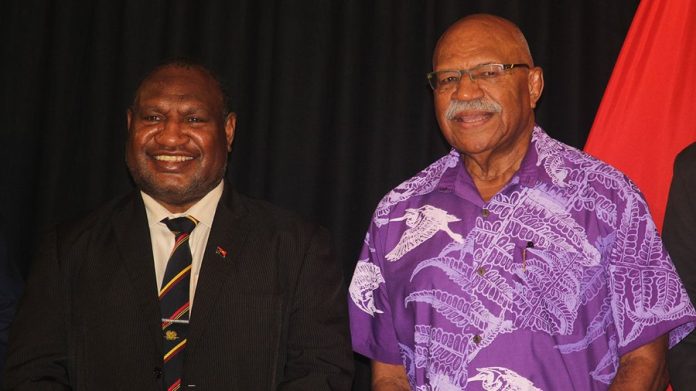 The Melanesian Spearhead Group (MSG) has appointed Fijian Prime Minister Sitiveni Rabuka and Papua New Guinea Prime Minister as special envoys to address the West Papua issue.
Fiji Prime Minister Sitiveni Rabuka said the decision was made during the MSG sub regional meeting on Monday on the fringes of the Forum Leaders Meeting in Rarotonga, Cook Islands.
"The Melanesian Spearhead Group Caucus appointed me as a Special Envoy to address the West Papua issue.
"Alongside Prime Minister James Marape of Papua New Guinea (PNG), we've been tasked with meeting the President of Indonesia to discuss this pressing matter.
"This significant decision emerged during today's MSG Caucus meeting when I proposed sending a representative to Indonesia to foster dialogue on the West Papua situation," said PM Rabuka in a Facebook post.
This initiative is an extension of my ongoing efforts to promote the Pacific as a zone of peace, a concept rooted in my campaign motto, "let love shine," which aims to unite and harmonise Fiji, he said.
"The MSG Caucus collectively agreed that sending a ministerial envoy, rather than a bureaucratic-level envoy, would be the most effective approach to address the West Papua issue.
This decision aligns with the Pacific Islands Forum (PIF) Leaders' 2019 resolution, advocating for the United Nations High Commissioner for Human Rights to conduct a mission in West Papua and the Papuan Provinces," Rabuka explained.
"In previous discussions at the MSG Leaders Meeting, we concurred that the most appropriate platform to address human rights concerns is the United Nations, specifically through the UN Human Rights Council. This stance corresponds with the position of PIF Member States, which reaffirm Indonesia's sovereignty over West Papua.
"I am committed to working toward a peaceful resolution to this issue and look forward to engaging in constructive discussions with Indonesia to address the matter at hand," Rabuka said.
"This is an additional measure agreed to by the MSG which supplements the existing decisions of PIF and MSG for an independent assessment by the UN Human Rights Commissioner and an MSG Leaders visit to West Papua," Vanuatu's head of delegation and Climate Change Minister Ralph Regenvanu wrote on X (formerly Twitter).
West Papua independence leader and founder of the Free West Papua Campaign Benny Wenda has welcomed the latest MSG Leaders decision.
"This is a very welcome appointment. Hopefully it helps to implement the MSG's call for an investigation in West Papua by the UN High Commissioner for Human Rights.
"Indonesia should listen to their Pacific and Melanesian neighbours and facilitate this visit now," said Wenda.
Pacific Council of Churches (PCC) General Secretary, James Baghwan has also welcomed the latest development on West Papua issue.
"PCC welcomes Melanesian Spearhead Group move to engage further with Indonesia on the situation in West Papua and calls for an inclusive process of engagement that doesn't leave West Papuans out of the talanoa.
"We also call for an Eminent Persons Group, including civil Society to accompany the process, for transparency," said Reverend Baghwan.
He said the situation in West Papua will also be on the agenda of the 12th Pacific Council of Churches General Assembly, which begins in just over a week in Kanaky-New Caledonia.
"The PCC General Assembly will gather approximately 200 delegates from 35 churches and 12 national councils of churches and regional faith organisations from over 18 Pacific Island countries and territories, making it the largest constituent assembly in the region, he said.
Meanwhile, Indonesia has consistently maintained its West Papua and Papua provinces are "purely internal affairs" outside the bailiwick of the Pacific Islands Forum.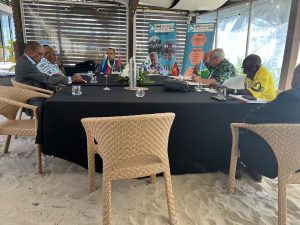 SOURCE: PACNEWS