Security Coordinator for the 52nd Pacific Islands Forum Leaders Meeting (PIFLM52) in Cook Islands, Tereroa Pumati, has appealed for cooperation and assistance from residents and visitors as the country prepares to host Pacific Leaders and their delegations in Rarotonga and Aitutaki from 06 – 10 November 2023.
The appeal comes as the Cook Islands finalises preparations to host PIFLM52 under the theme of "Our Voices, Our Choices, Our Pacific Way: Promote, Partner, Prosper."
Confirmed delegates to PIFLM52 is just over 500 and include Forum Leaders and their delegations, Council of Regional Organisations of the Pacific (CROP) representatives, regional private sector and civil society representatives, Forum Associate members, and Forum Observers, as well as Forum Dialogue Partners and media.
"Key security agencies, including border agencies, police, the national security directorate, and Te Marae Ora (TMO) Ministry of Health have been involved in planning and preparations for some months now, and with the support of some of our regional partners, including New Zealand and Australia and some of our regional organisations, we are confident we will have the necessary security provisions as required of Forum meeting hosts while delivering those services in our Cook Islands way," said PIFLM52 Security Coordinator, Tereroa Pumati.
"Critical to ensuring we meet our obligations is the partnership and support of our resident communities and visitors, so we've worked to raise awareness early and seek the continued cooperation of all so we can collectively minimise disruptions for residents and visitors while delivering quality meeting experiences for all PIFLM52 delegates."
Beyond the traditional security considerations, including close protection officer provisioning for Pacific Leaders, the Ministry of Foreign Affairs and Immigration (MFAI) have also over a number of months, been engaged with wholesale importers (to ensure food supplies as might be required for catering); TMO Ministry of Health and Pasifika Medical Association for provisioning of additional medical support; and Vodafone Cook Islands and the Information and Communication Technologies (ICT) Division of the Office of the Prime Minister, to ensure secure and high-quality ICT infrastructure and provisioning without affecting service delivery for residents and visitors.
As hosts, the Government of the Cook Islands have a number of security provisioning requirements for Forum Leaders and delegates, which are standing arrangements of Forum Leaders meetings. Transportation is an area that will require close cooperation with the public.
"We're looking at up to eighteen Leaders in individual vehicles and alongside other vehicles (buses and rental passenger vehicles) to be utilised by other delegates," said Pumati.
"Our planning has had to be thorough, and contingency arrangements included. Last week until the start of PIFLM52, we seek the understanding of residents and visitors as we trial transportation movements for PIFLM52. It's not every day that the Cook Islands hosts Leaders and various international dignitaries that will attend PIFLM52, so we kindly request cooperation from everyone to ensure we minimise disruption for residents and visitors, while delivering quality and timely movements between venues for delegates."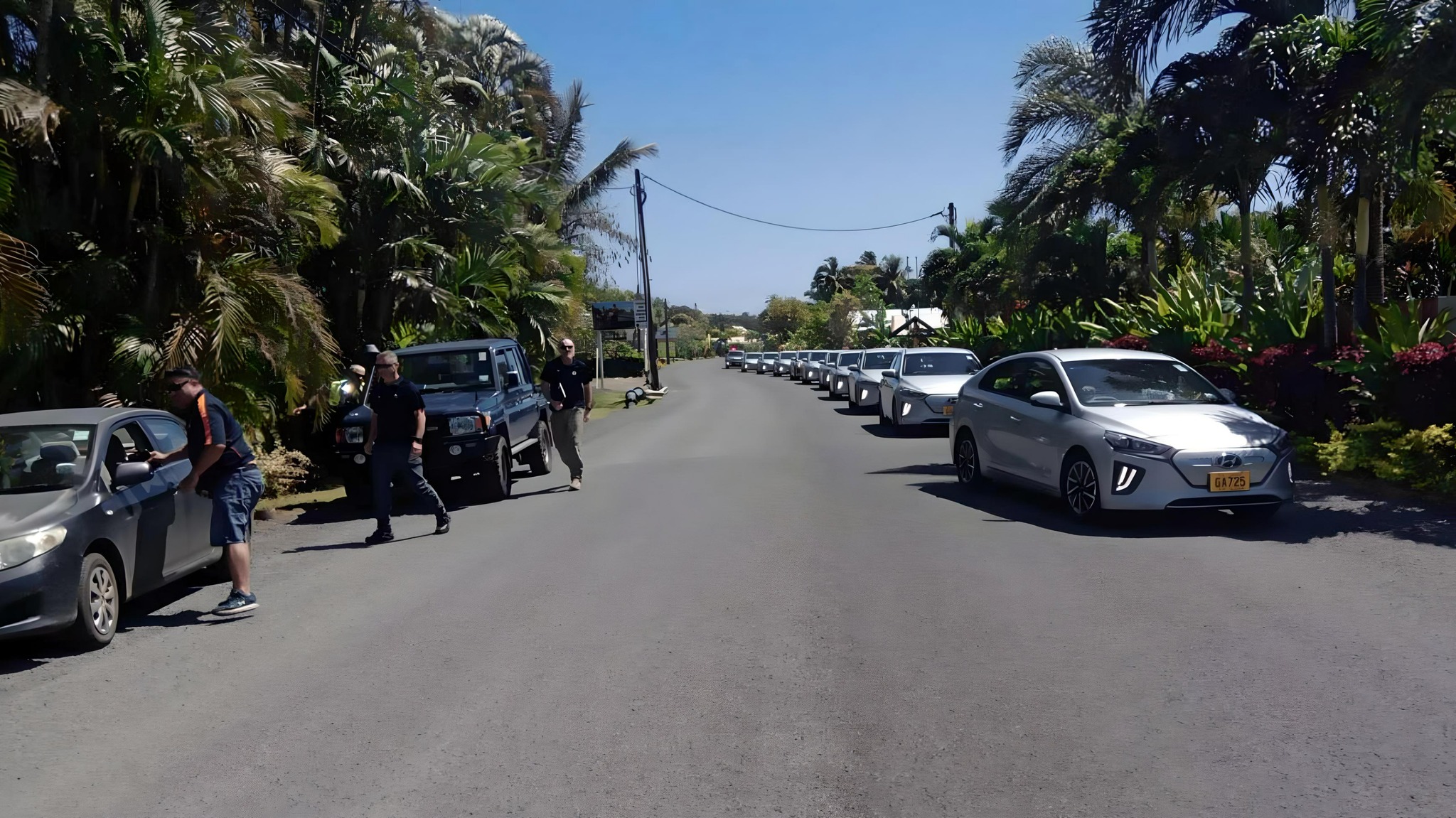 Over the last month, MFAI have confirmed drivers, liaison officers, and close protection officers through an expression of interest process, in partnership with police and other security agencies. Those confirmed have, over the last two weeks, undertaken security briefings delivered by subject matter experts as part of final preparations.
"We've been working hard with our team and partners to ensure our guests are well looked after from a security standpoint," said Pumati. "We've also worked to ensure that the workforce to support the delivery of PIFLM52 – be they drivers, liaison officers, close protection officers, or others – have an appreciation of core objectives, their roles, and information of most interest to the delegates they are responsible for. An understanding of their roles and responsibilities in terms of our security operation is critical."
During the week of the Forum, the Cook Islands Police Force will lead security provisioning at venues, accommodations, the airport, and wherever Pacific Leaders are located. The Force will receive supplementary support from the New Zealand Police.
A first trial of Leaders motorcade movement was undertaken last week – a second is planned for 1 November 2023. When moving, the Leaders motorcade will be led by Cook Islands Police and vehicles in the vicinity at the time are requested to pull to the side to allow the motorcade to pass.
"All in all, our goal is to ensure everyone is looked after and safe while they are in the Cook Islands attending PIFLM52, and we extend our appreciation to our residents and visitors for their cooperation as we finalise preparations and during the week of PIFLM52. We will keep the public abreast of motorcade movement plans via print, audio, and online platforms," said Pumati.
The 52nd Pacific Islands Forum Leaders Meeting will be hosted in Rarotonga, Cook Islands from 06 – 10 November 2023 with the Pacific Leaders Retreat to take place in Aitutaki.
PIFLM52 will bring together all Pacific Leaders, partners, and special guests to talanoa and promote genuine Pacific Partnerships that will ensure the resilience and prosperity of our Pacific people.
SOURCE: COOK ISLANDS NEWS/PACNEWS