Vanuatu, one of the nations most at threat from natural disasters in the world, is walking the path of resilience once again after experiencing three cyclones in eight months.
More than 10,000 households have been affected by Cyclone Lola, some destroyed along with schools.
Four provinces in the northeast – Malampa, Senma, Penama and Torba – were hit hardest, humanitarian aid groups and Vanuatu's National Disaster management staff making initial assessments.
Meanwhile, the New Zealand, Australian and French Defence forces were set to provide further aid and assess damages.
Lola was a Category 5 storm when it first made landfall in Pentecost Island on early Wednesday, but has since been downgraded to a tropical low.
The government was working alongside humanitarian aid groups to provide immediate relief to those most affected.
Vanuatu Prime Minister Charlot Salwai flew over the worst-affected areas on board a Royal Australian Air Force aircraft to survey the initial damage. He promised to help those most in need.
"I want to assure the people of Pentecost and all the provinces the government will do its best to assist them and address all immediate need and look after construction."
Head of World Vision Vanuatu, Kendra Derousseau, said there were "currently no injuries or deaths reported", but a "large medical ship was on its way".
The Helper One ship run by Respond Global came back to Port Vila to load up with medical personnel and supplies Thursday evening, and to tend to the injured.
While reports from Vanuatu's Natural Disaster Management Office were being finalised, its communications team spoke with RNZ Pacific about the worst damage.
Schools in Pentecost Island collapsed like pick-up sticks, with roofs blown off and classrooms flooded and torn apart by fallen trees.
UNICEF Pacific child protection officer Rebecca Olul said it was devastating for children and their families as "cyclones are becoming the new normal".
"Children who are six years old have experienced at least three to four cyclones at Category 4 or 5 in their lifetime."
Cyclones one after another lead to "trauma and then being expected to get back up again".
Many schools on Pentecost Island had not recovered from twin cyclones in March, let alone cyclone Harold in 2020, with some still using tarpaulin sheets to cover classrooms.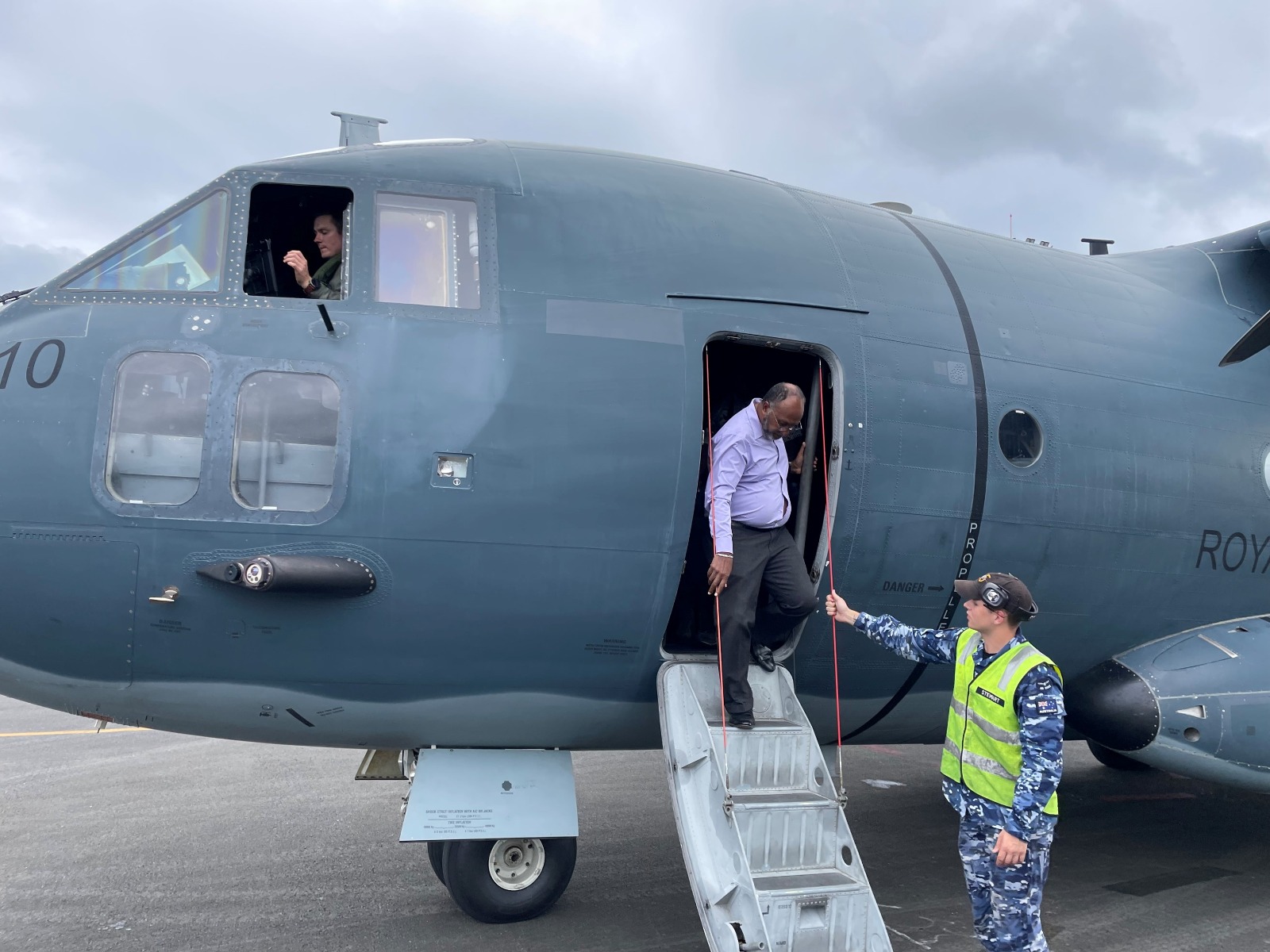 No casualties at Ranwadi College, South Pentecost but severely damage by Cyclone Lola, which struck the Ranwadi area on Wednesday. There are serious damages on houses. Two staff houses were destroyed and five classrooms are out.
Olul thanked New Zealanders looking to support people impacted by Cyclone Lola through donating to organisations like UNICEF, World Vision and Red Cross.
The early arrival of Cyclone Lola before the official cyclone season had begun was another indication of the Pacific bearing the brunt of climate change, Olul said.
"Pacific children and families are at the forefront of climate change despite contributing little carbon emissions" compared to other nations in the world.
The frequency and severity of cyclones was yet another indicator of what was to come, she said, with Pacific nations bearing the consequences of the global climate crisis.
SOURCE: RNZ PACIFIC/PACNEWS