The New Zealand government has given its full blessing to Cook Islands and Niue establishing diplomatic relations with the United States.
At the U.S-Pacific summit on Monday (Washington time), President Joe Biden said he recognises the two island nations as sovereign and independent states, an announcement which the US Embassy in Aotearoa has labelled as "historic".
Prime Minister Chris Hipkins said both countries are still overseas dependencies of New Zealand.
"That's the way that the American system works," Hipkins said.
"So in order to recognise those specific countries, the wording that they use is they recognise their sovereignty but actually they also recognise, through diplomatic channels, the unique constitutional relationship that those countries have with New Zealand as well," he said.
The establishment of diplomatic relations does not change the constitutional relationship Aotearoa New Zealand has with either the Cook Islands or Niue, a Ministry of Foreign Affairs and Trade (MFAT) spokesperson said.
"Aotearoa New Zealand welcomes the establishment of diplomatic relations between US, Cook Islands and Niue," the MFAT spokesperson said.
"The Cook Islands has diplomatic relations with 61 countries, and Niue has diplomatic relations with 21 countries.
"[The NZ government] expects that the establishment of diplomatic relations [with the U.S] will better enable close engagement."
In his speech, Biden said building a better world starts with stronger partnerships.
"And that's why the United States is formally establishing relations with the Cook Island's… and Niue," Biden said.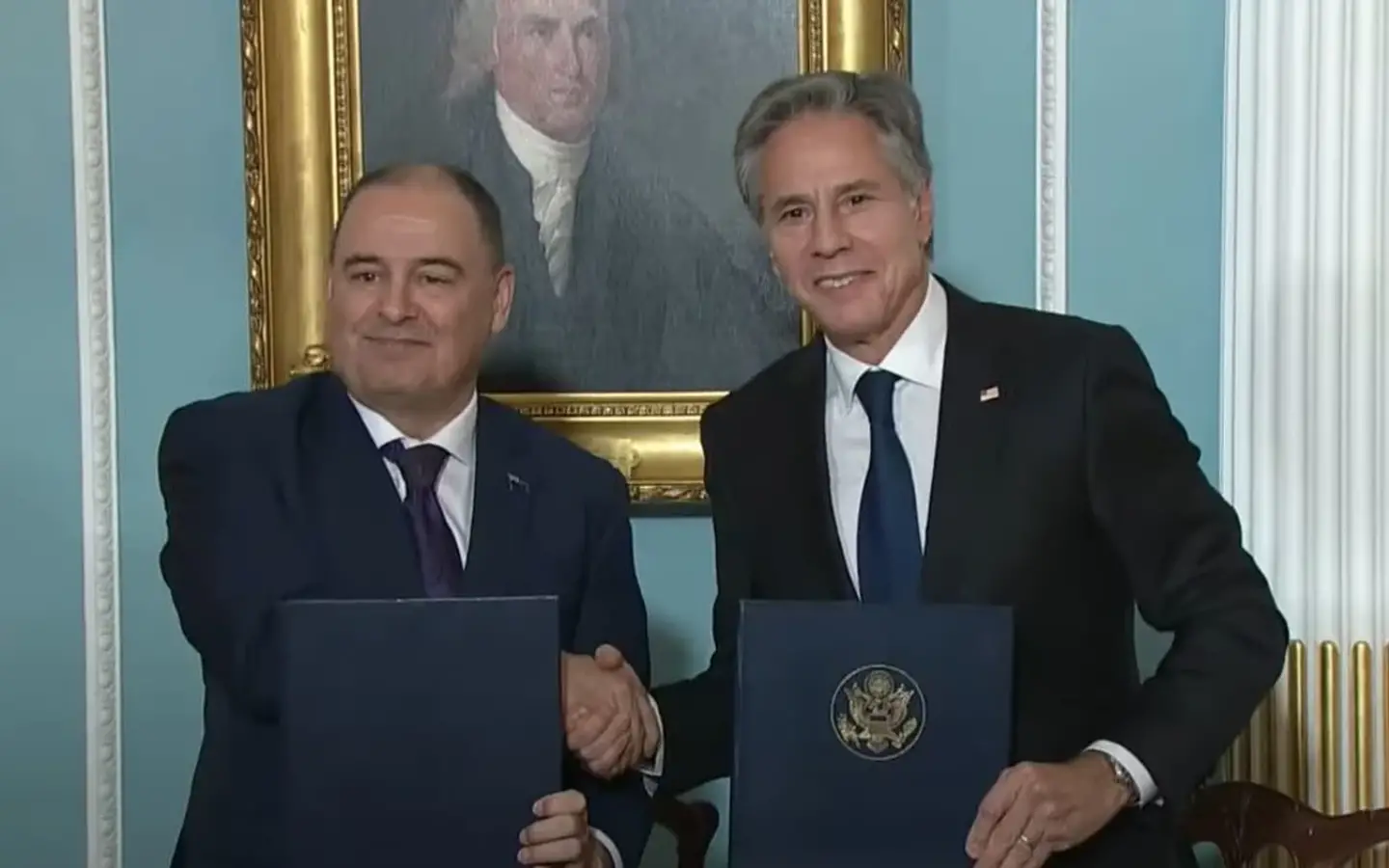 Pacific Islands Forum chair and Cook Islands Prime Minister Mark Brown has hailed the move as a milestone that marks an "era of change".
He said that Niue and the Cook Islands are "celebrating".
"These milestones celebrate era's of change and demonstrate that with unshakable resolve and leadership, remarkable achievements are possible," Brown said.
Brown thanked the U.S President for his elevated level of engagement with the Pacific over the last year.
Massey University's defence and security expert Dr Anna Powles said formalising diplomatic ties is "very much about ensuring that Cook Islands and Niue are able to receive development assistance funding".
"There's obviously also a strategic benefit from the United States perspective to have diplomatic presence, or at least diplomatic reach, into both of those countries," she said.
SOURCE: RNZ PACIFIC/PACNEWS