By Rowena Acraman
The administrator of the United States Agency for International Development (USAID) has highlighted the importance of collaboration and partnership in the region to tackle pressing global challenges.
Administrator, Samantha Power delivered an inspiring message of empowerment and shared progress during the Talanoa session which included USP students last week in Suva.
Power emphasised USAID's commitment to supporting Pacific Island nations.
"Our commitment is rooted in respect and mutual benefit," Power affirmed. She highlighted that USAID's assistance would be in the form of grants, not loans, to promote economic independence. "We want to support you in deciding your own future," she added.
"We worked with nations of the Pacific to invest in small businesses and vital sectors like agriculture and fisheries," she stated, highlighting USAID's role in fostering economic growth.
President Biden's recent summit with Pacific Island leaders marked a new chapter in cooperation. Power announced the opening of the USAID Mission for the Pacific Islands, dedicated to climate resilience, health, and economic development.
"The United States is deepening our engagement with Pacific partners," she confirmed. Power also added that USAID is not forcing partnerships with pacific island nations to meet development goals.
"The United States is not forcing nations to choose between partnering with the United States and partnering with other nations to meet their development goals. That said, we do want you to have a choice. It's not a choice that we will make for you, but we want you to have options,".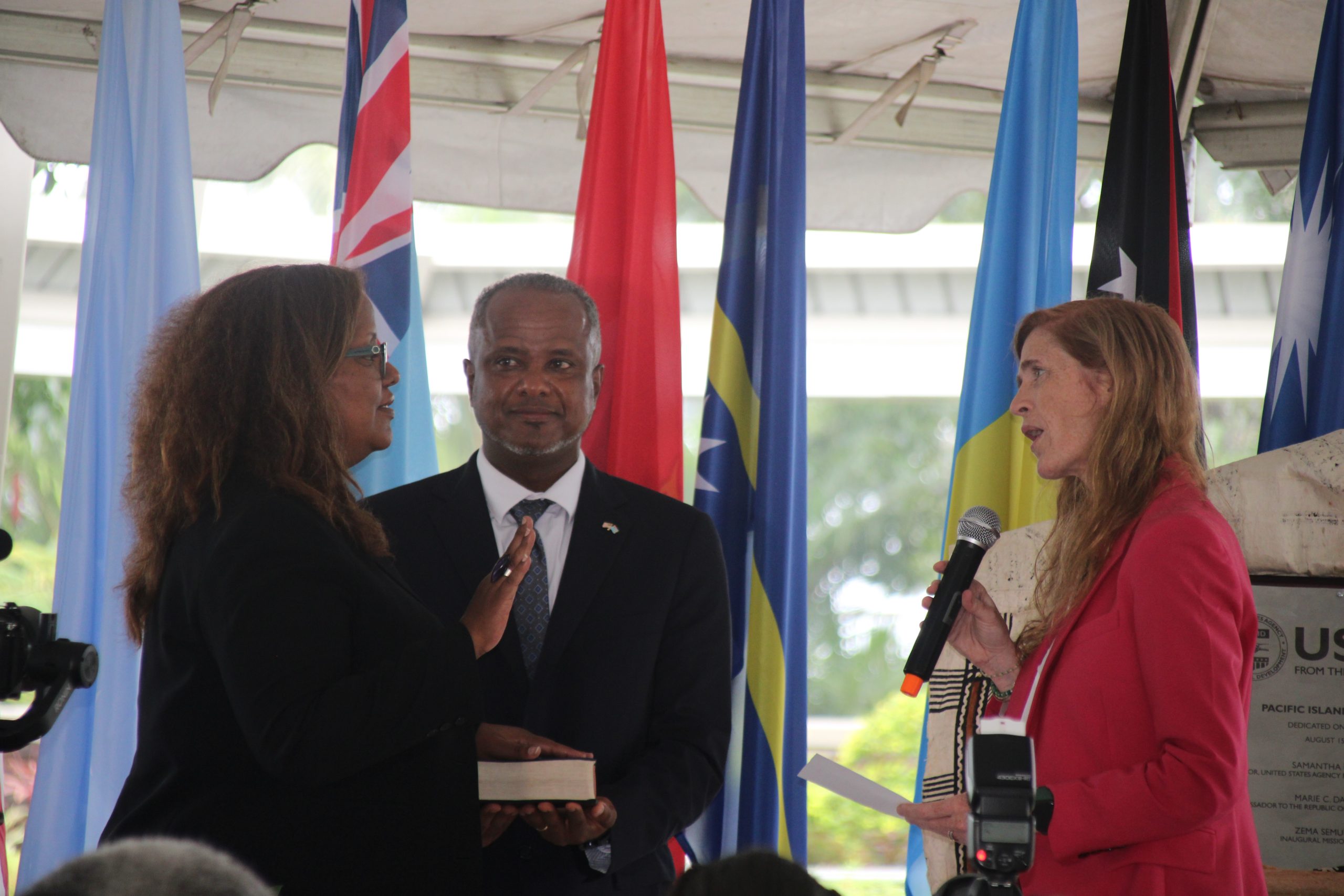 Climate change emerged as a critical issue, and Administrator Power underlined the urgent need to address it. "The threat of rising sea levels and extreme weather events is existential," she warned.
USAID plans to invest in digital infrastructure, global health security, and climate adaptation projects to mitigate these risks.
Power expressed her eagerness to listen to their ideas. "You have a steadfast commitment to defending the dignity of all people and a fervent love of the natural world," she addressed the students. She acknowledged the significance of unity in addressing current challenges and commended the university for nurturing a commitment to democracy, prosperity, and individual dignity among its students.
Power emphasised the significance of partnership in tackling challenges. "With dedication to democratic principles, human rights, and transparent governance, we can achieve so much together," she concluded.
The renewed commitment of the United States through USAID signifies a collaborative effort to build a prosperous future for Pacific Island nations.
SOURCE: PACNEWS