By Rowena Acraman
The prevalence of social issues in Fiji has impacted Fijians, particularly in areas such poverty and environmental pollution.
Amidst the challenges, Sosido, a Japanese social impact awareness organisation, has decided to partner with students from The University of the South Pacific (USP) to formulate solutions to mitigate these debacles.
The Japanese organisation managed by youths, organised a Social Business contest which took place over the course of three days from 02 August to 04 August in Lautoka, Fiji. Ten local participants were chosen from USP to attend the contest and worked together with students from Japan to craft sustainable solutions to social issues faced by local residents.
Winners from the event included two Japanese students Kotone Matsuzaka, Takahiro Shimizu and USP's Shazaiah Acraman. The team had been awarded $5000 FJD (USD$2,228) for their idea on recycled paper and sustainable eco-cafes.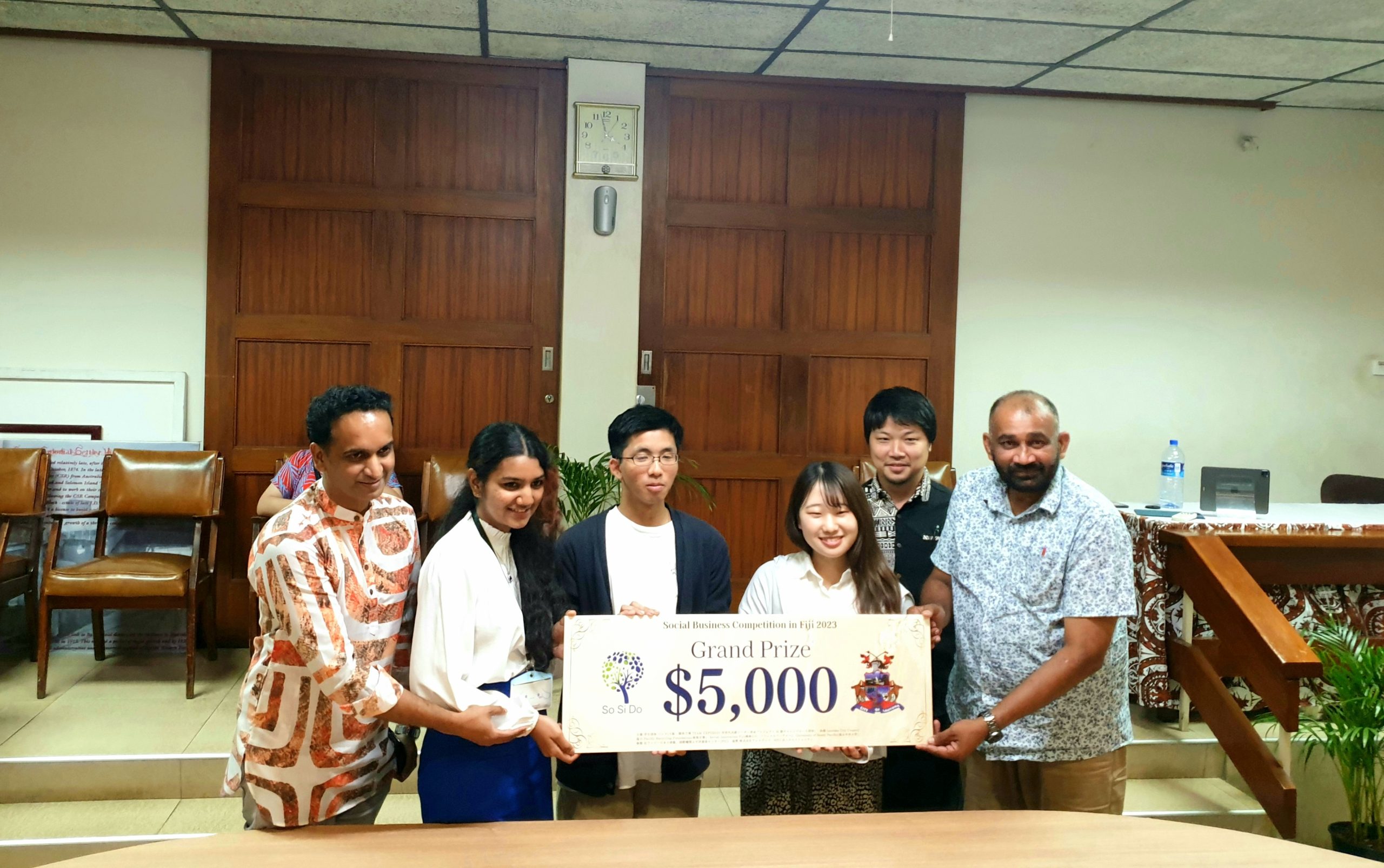 Matsuzaka expressed her happiness and relief after the conclusion of the event. "I am so relieved about the event and it was good working with the local students. It's a great time for Japan and Fiji to be working together,".
Fellow winners, Shimizu and Acraman, echoed the same sentiment when asked. They were delighted to collaborate on the project and even more thrilled to win the prestigious social business contest. The trio are expected to formulate a project plan and fund it with the prize money.
Rintaro Hiramatsu, a 20-year-old student at Keio University is the founder of Sosido. According to Hiramatsu, SoSiDo is a Japanese youth organisation that spreads the seeds of possibility worldwide, with the competition dedicated to bringing projects to life.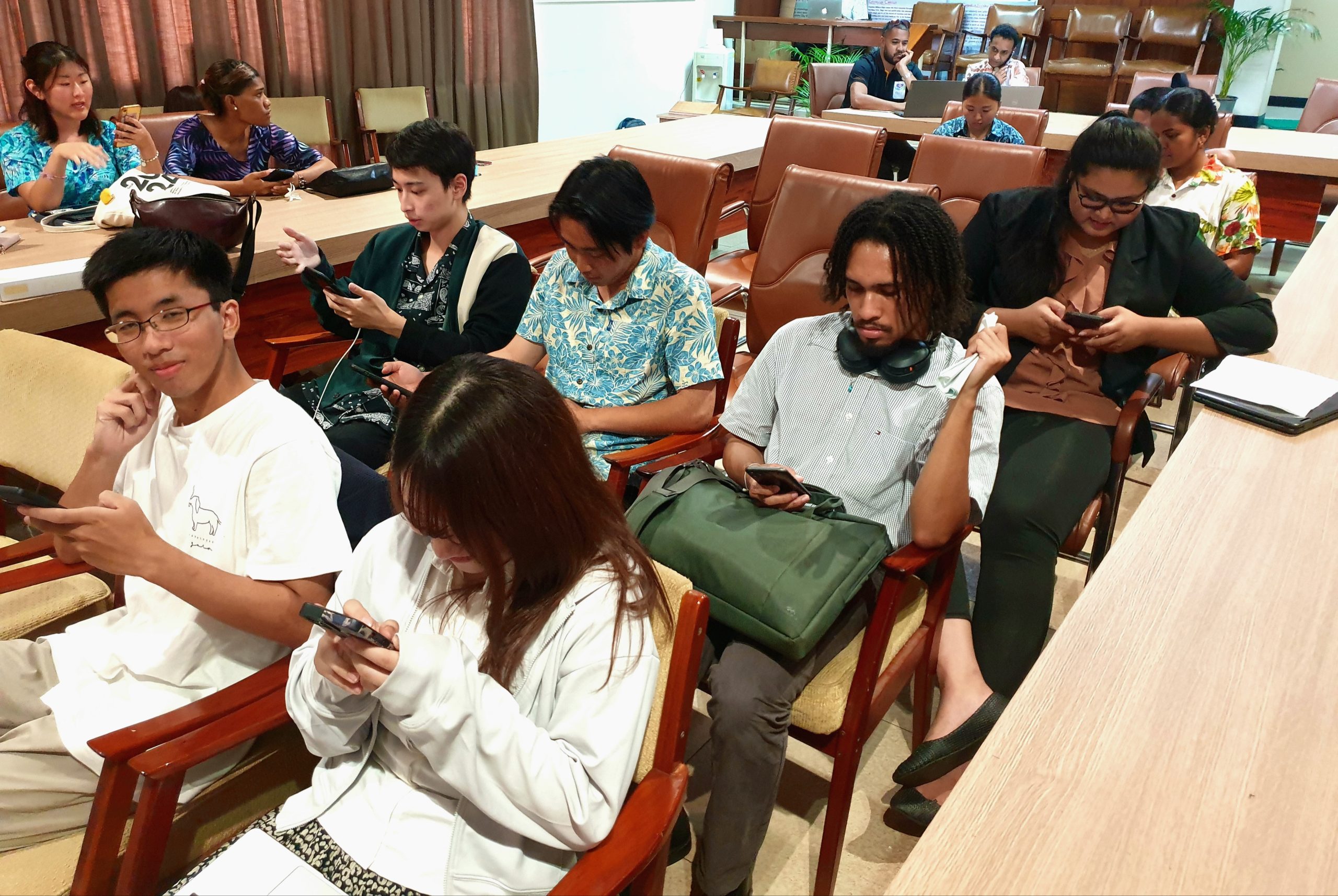 When asked why Fiji was chosen, Hiramatsu emphasised that the compatibility between Japan and Fiji in social context was advantageous.
"While Japan has a relatively highly developed society, there are mental health issues. Fiji is a country with a high level of well-being, but has environmental problems. Coalition can be expected." explained Hiramatsu.
Hiramatsu added that the event delighted him as watching the Japanese and local student work together was a collaboration he had hoped for. "It was a very luxurious and filling event with people from the city council, CEOs of some companies and university professors coming to the event," Hiramatsu ended.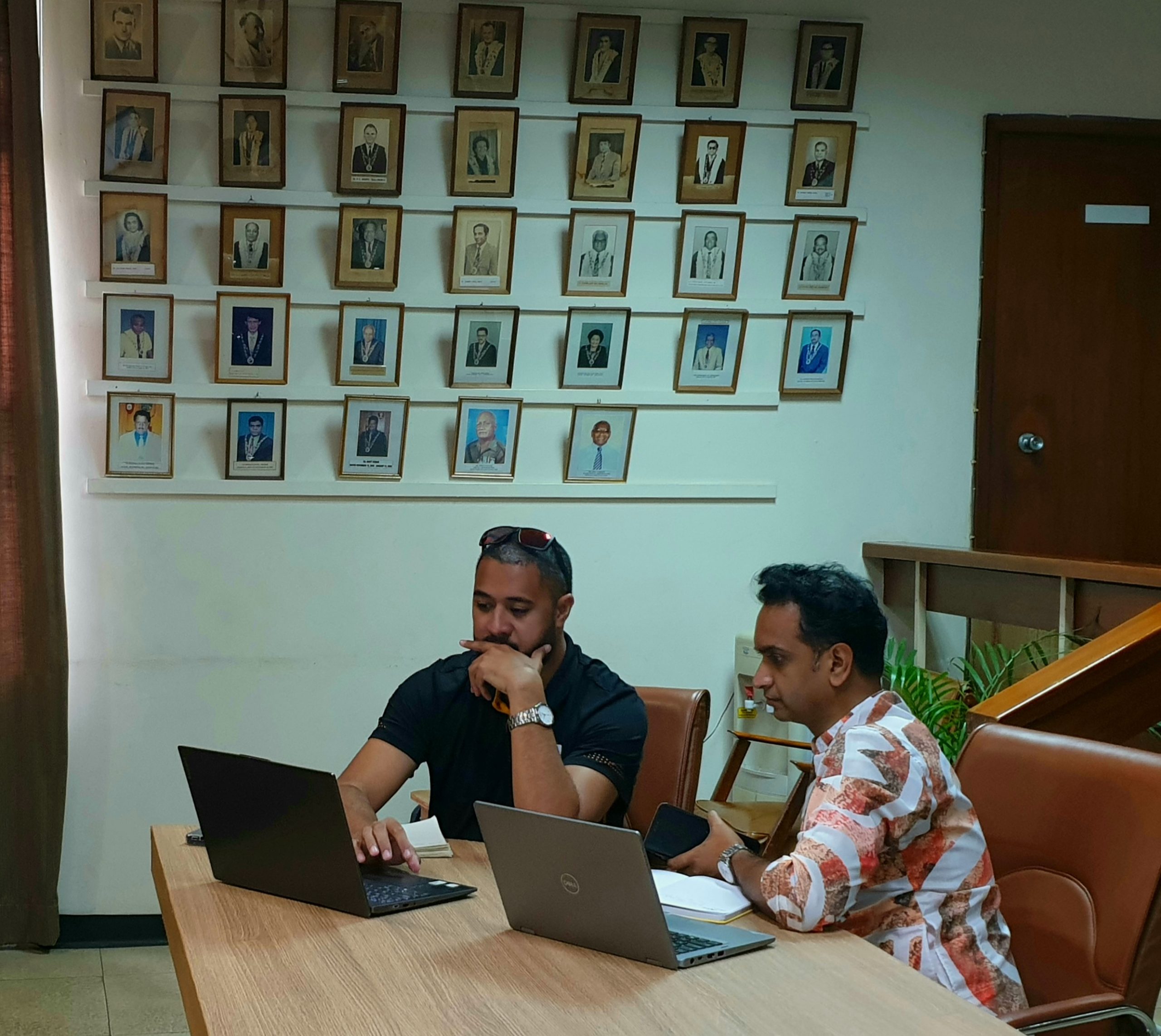 Founder and Director of Pacific Recycling Foundation and Recycling advocate, Amitesh Deo served as one of the esteemed judges of the Social Business Contest. Deo expressed his admiration towards how the event was organised. He particularly appreciated the collaboration between international and local students and the opportunity in discussing local concepts that resonate here in Fiji.
"Allowing that mixture of experiences from foreign country to our country, and how business concepts come through. All of the business concepts that were put forward had its own unique need and what really needed to be discussed here in Fiji," Deo said.
Founder of Social Innovation Fiji, Akifumi Kawakami was also a judge at the social business contest. Kawakami's organisation provides opportunities to Japanese students in forms such as academic classes which focus on resolving social issues in Fiji. He added that he was excited to witness the presentations by the students, especially the Japanese as it was in English.
"This was all in English. For some Japanese participants, it presented significant challenges. However, some teams faced communication struggles, but today, they experienced improved connectivity within their team. As a result, their presentation turned out to be very successful, and the joy and satisfaction were evident in their smiles."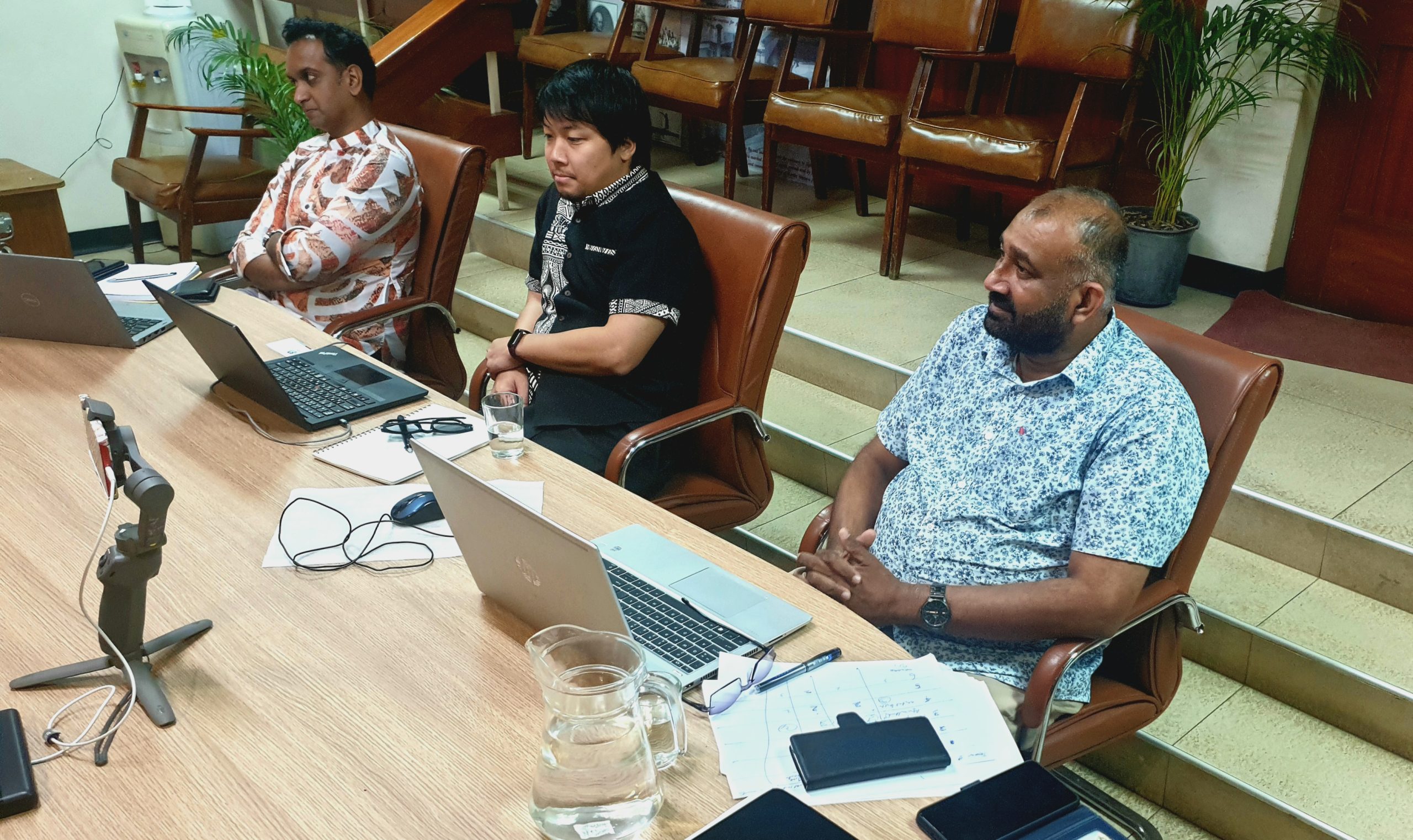 Kawakami expresses his earnest desire for the organisation of another future social business contest.
Roshita Devi, a final year student at USP, had a positive outlook on the three-day programme. Despite her optimism, she shared her concerns about the event, particularly the time limitations for the competition. One obstacle she encountered was collaborating with students slightly below her age range. Devi suggested that greater recognition for the programme and the involvement of students beyond USP could enhance participation and engagement in future events.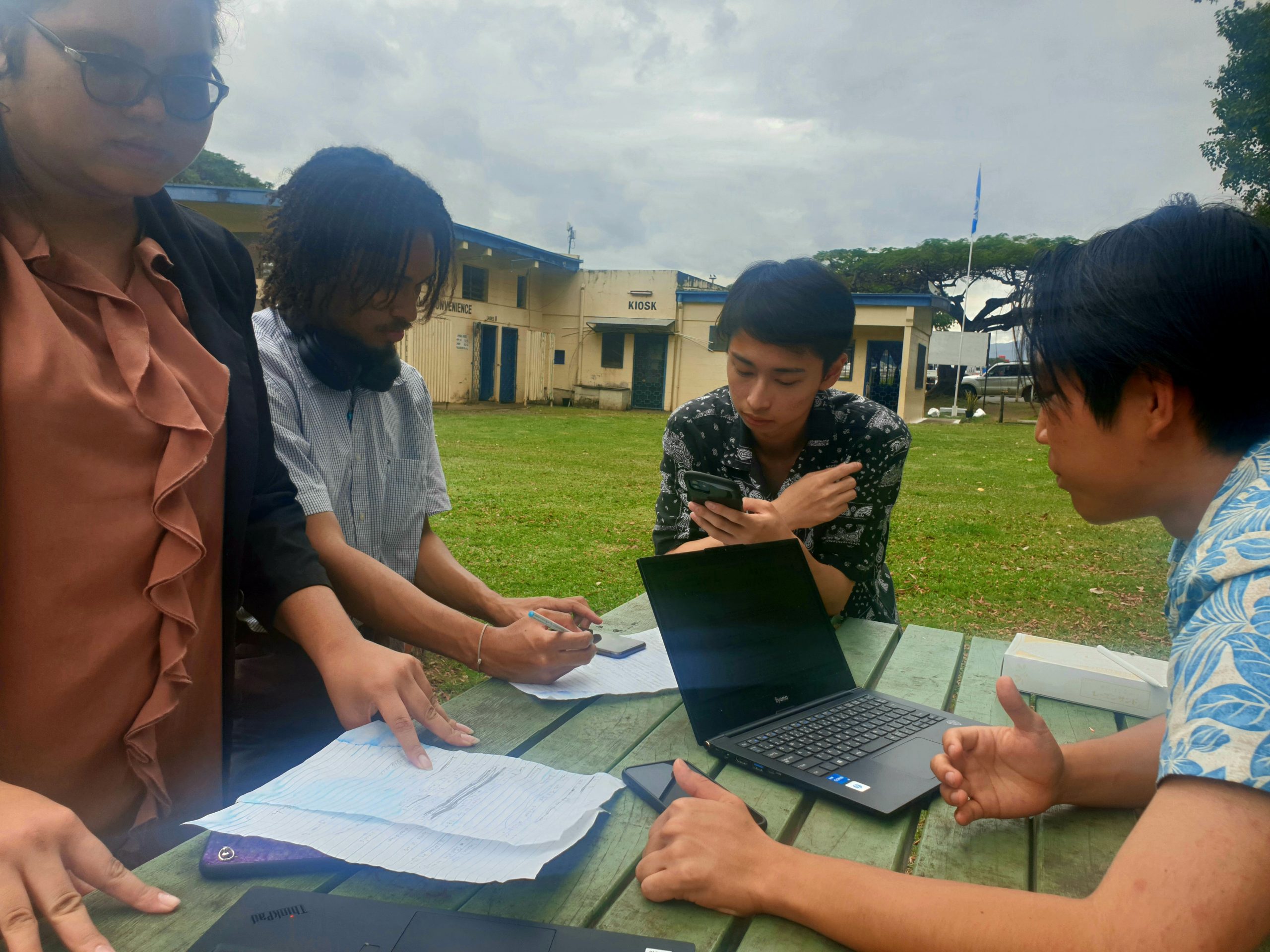 SoSiDo, which stands for 'sow seeds,' seeks new members to join their movement. The upcoming Social Business Competition in Fiji 2024, set for the end of August, aims to nurture innovation and positive change within the community. Together, they aspire to create a future filled with opportunities and impactful solutions.
SOURCE: PACNEWS