Confidential documents obtained by PACNEWS have revealed that a week after back-tracking support for Japan on the release of treated nuclear wastewater in Fukushima, the Office of the Prime Minister in Papua New Guinea sought approval from the National Executive Council (NEC) to support Japan's discharge plan.
The confidential submission to NEC dated 22 June 2023 highlighted the on-going regional and international debate on the issue and the need for PNG to make an informed decision – and the implication it will have on regional co-operation and solidarity.
The paper provided background on the Fukushima Daiichi Nuclear Power Plant that was disabled by a major earthquake and tsunami in March 2011. Ten years after the accident, Japan announced its plan to dump more than 1.2 million tonnes of treated but still radioactive wastewater into the Pacific Ocean.
From documents cited by PACNEWS – the submission sought 'NEC's approval for PNG to support Japan's decision to discharge the radioactive wastewater into the Pacific Ocean.'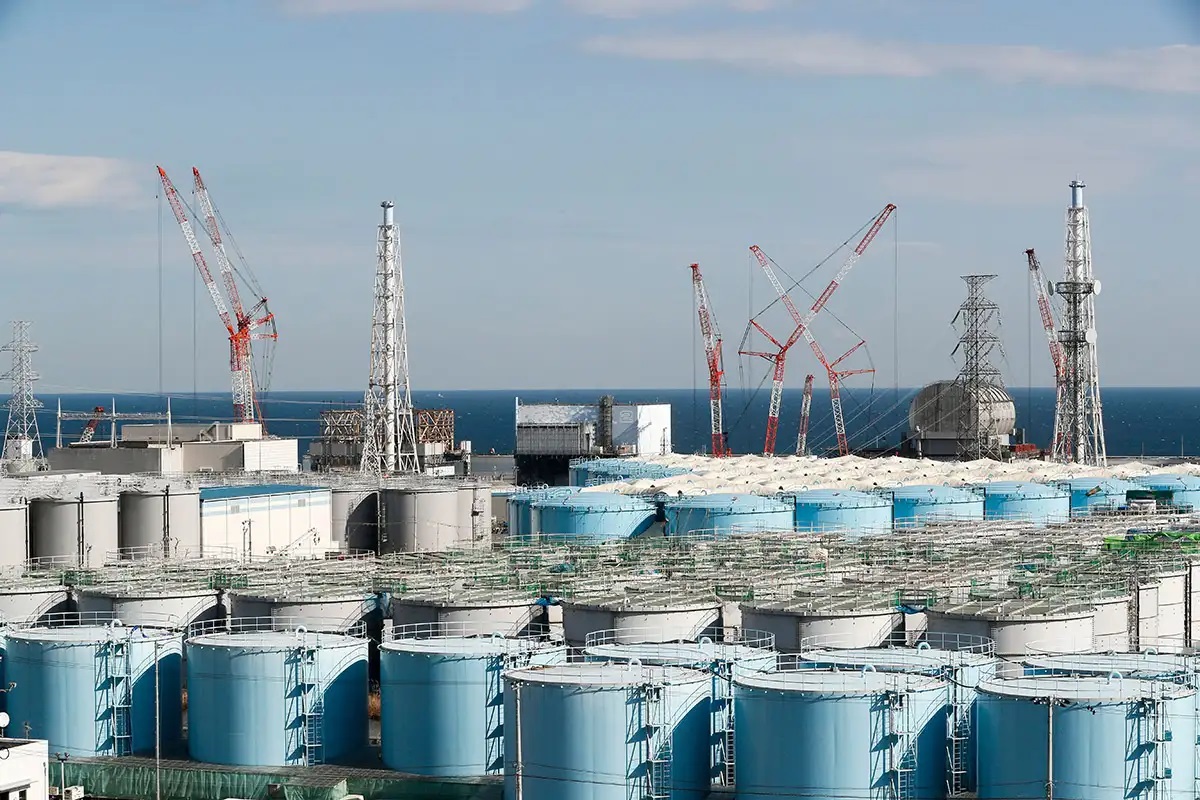 The PNG Government document linked its decision to one of the outcomes of the Special Pacific Islands Forum Leaders Retreat in Fiji in February this year.
Paragraph 23 of the Leaders Outcome reads "Leaders acknowledged Japan's reassurance that the discharge will not take place if it is not verifiably safe to do so, and not before the publication of the IAEA report."
"It is paragraph 23 that makes provisions for Pacific Island Countries to support Japan once IAEA research on the wastewater storage outcomes are published and if the report confirms the risk level are acceptable.
"PNG's position therefore, is in line with paragraph 23 and does not impinge on the regional position, on this matter, according to the document submitted to PNG's National Executive Council.
Papua New Guinea has been instrumental in the Pacific Islands Forum Leaders Dialogue against the discharge of the contaminated nuclear waste into the Pacific Ocean.
The submission from the Office of the PM said the government has the 'sovereign right to decide on its position for matters that serve its best interests.
On 12 June, Prime Minister Marape issued a statement supporting Japan's capacity to comply with domestic and international standards to ensure the highest safety regulations for human health and the health of the environment. Three days later, in Parliament, the Prime Minister backtracked his statement saying there was no unilateral clearance for Japan to discharge any nuclear waste.
"My statement was misconceived or misplaced," PNG PM James Marape on his position regarding Japan's proposed dumping of treated nuclear wastewater into the Pacific Ocean.https://t.co/62fcoUKmWi

— RNZ Pacific (@RNZPacific) June 16, 2023
PACNEWS was reliably informed that the Office of the Prime Minister 'distorted the Special Leaders Retreat decision which indicated its tendency towards endorsing Japan even before the IAEA released its report on the Advanced Liquid Processing System (ALPS) treated water.'
On Tuesday 04 July, IAEA Director General, Rafael Grossi said the treated water would have a negligible radiological impact to people and the environment, in a comprehensive report submitted to Prime Minister Fumio Kishida in Tokyo.
After presenting @IAEAorg report on safety of discharge of treated water from #Fukushima Daiichi NPP to PM @kishida230 in 🇯🇵, I'll head to South Korea, New Zealand, and Cook Islands, the Pacific Islands Forum current chair. I'll address concerns, hear views, clarify IAEA role. pic.twitter.com/wejwNXciU8

— Rafael MarianoGrossi (@rafaelmgrossi) July 7, 2023
To support its position – the submission argued that 'there was already ongoing dumping of such materials by other countries which has continued for decades but have not been transparently addressed and scrutinised' – implying that Japan has been transparent and followed international safety standards set by the International Atomic Energy Agency (IAEA) but heavily scrutinised.
In early April, Japan sent a special envoy, Ambassador Toshihisa Takata to Port Moresby 'bearing a personal letter for Prime Minister James Marape, requesting support for Japan's discharging plan' – according to documents cited by PACNEWS.
In that discussion, the PNG leader acknowledged Japan's assistance through its Overseas Development Assistance (ODA) and through the Japan International Co-operation Agency (JICA) to address economic infrastructure, improve social services, environment and climate change issues in PNG.
PACNEWS understands that Japan committed K10million (US$2.8 million) in December 2022 to fund eight bridges in PNG's highlands, K13 million (US$3.6 million) for economic and social development programme and a K34 million (US$9.5 million) grant for rural electrification projects. Japan is also funding the K770 million (US$215 million) redevelopment project of the Nadzab Airport in Morobe Province which is expected to be opened in September this year.
The report also recognised Japan's ongoing research, monitoring and compliance of relevant international laws and regulations over the past decade – urging Japan to continue this important work in the next three to four decades to minimise economic and long term environmental risks for Pacific Island Countries.
"Given our domestic and regional capacity for research and monitoring, there is a need for continued regional dialogue amongst Pacific Island Countries, other stakeholders and Japan in the years ahead to safeguard the Pacific Ocean and its marine biodiversity and food resources."
Requesting NEC's approval, the Office of the Prime Minister added as a condition that PNG enter into a formal agreement with Japan to 'build national scientific capacity in human resources training, knowledge and skills transfer, infrastructure and equipment to monitor long term impacts of the discharge on the ocean and marine life.'
PACNEWS has not established the final decision of NEC to the request from the Office of the Prime Minister. However, with the IAEA stamp of approval to the Government of Japan, it's likely that PNG will use paragraph 23 from the Pacific Leaders Special Retreat decision to initiate its support for Japan.
PACNEWS has sought comments from the office of Papua New Guinea Prime Minister James Marape on the issue.
SOURCE: PACNEWS