As Pacific Island Countries are at the frontline of the impacts of climate change, they need adequate and accessible climate finance, which is necessary for them to implement much-needed projects.
The Commonwealth Climate Finance Access Hub (CCFAH) has responded to the request of Commonwealth countries to help increase the capacity to access climate finance.
This includes appointing advisers to support government officials and help strengthen human and institutional capacity in developing and securing climate finance for projects and preparing project finance policies, among other priorities.
The two Commonwealth National Climate Finance Advisers appointed are Dr Deepa Pullanikkatil, who will work in Fiji, and Keshav Dash, who will be posted in Tuvalu. Labanya Prakash Jena, former Commonwealth Regional Climate Finance Adviser for the Indo-Pacific region, commented before demitting office on why these two appointments were critical.
He said: "Pacific Island countries are at the forefront of climate action – they are committed to reducing greenhouse gas emissions to support global climate mitigation efforts and building climate-resilient infrastructure to adapt to the impacts of climate change.
We are confident that our new advisers deployed in Fiji and Tuvalu will mobilise much-needed climate finance to support the countries' transition to a green and climate-resilient economy."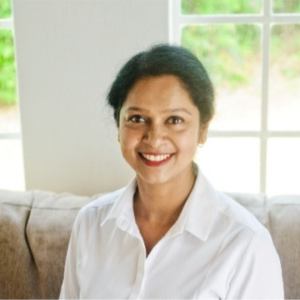 Dr Deepa Pullanikkatil, the Commonwealth National Climate Finance Adviser for Fiji, will be working with the Climate Change Division in the Office of the Prime Minister of the Republic of Fiji to accelerate work on existing projects such as Fiji Rural Electrification Fund, Nature Based Solutions, and Electric Bus Project.
She is a Civil Engineer, turned environmental professional who has previously worked with UNDP at the Eswatini Country Office and with NDC Partnership to support Eswatini's Ministry of Tourism and Environmental Affairs as the NDC Coordinator. Dr Pullanikkatil has also worked in Malawi, Lesotho and South Africa and has over 20 years of work experience with NGOs, academia and as a consultant.
In addressing priorities for her new role, Dr Pullanikkatil said: "I am excited to be joining as Commonwealth National Climate Finance Advisor to Fiji and look forward to supporting the Govt of Fiji in building capacity to access climate finance. I hope to use my network, knowledge, and experience to work with multiple stakeholders across multiple sectors to come up with projects to support the country's bold efforts to build climate resilience."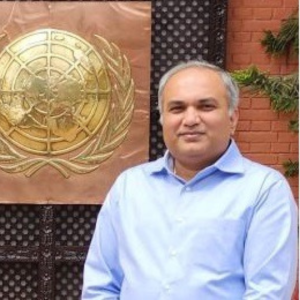 Keshav Dash, the Commonwealth National Climate Finance Adviser for Tuvalu, will be working with the Ministry of Environment, Climate Change & Technology to support the Tuvalu Climate Change Disaster Survival Fund.
He will also lead on the development of climate insurance mechanisms and formulation of a Climate Change Financing Framework (CCFF) to facilitate the integration of climate change into the national planning and budgeting processes.
He has over 20 years of experience in climate and sustainability finance. His previous roles include being a Climate Finance Expert at UNICEF, where he was involved in designing a climate finance innovation facility for South Asia. He also served as a Program Coordinator at the United Nations Industrial Development Organisation's Regional Hub, managing the climate finance portfolio, including projects funded by the Green Climate Fund and Global Environment Facility.
Commenting on his new role, Dash said: "Given Tuvalu's low-lying geography and limited land area, the nation is acutely vulnerable to the detrimental consequences of rising sea levels. In light of these challenges, I look forward to collaborating with the government of Tuvalu and its stakeholders to develop comprehensive climate resilient plans. Our collective efforts will focus on ensuring the long-term survival and sustainability of Tuvalu."
With the recent appointment of these two advisers to Fiji and Tuvalu, the Commonwealth Climate Finance Access Hub now boasts seven Commonwealth National Climate Finance Advisers in the Indo-Pacific region. Advisers support the Maldives, Nauru, Solomon Islands, Tonga, Vanuatu, Fiji, and Tuvalu to access the millions of dollars earmarked for climate action.
As of June 2023, the Hub has deployed 27 Commonwealth National Climate Finance Advisers across the Africa, Pacific and Caribbean regions since 2017. There are currently 12 advisers working in member countries to support the mobilisation of climate finance funding. To date, US$276.21 million in climate finance has been accessed.
SOURCE: COMSEC/PACNEWS