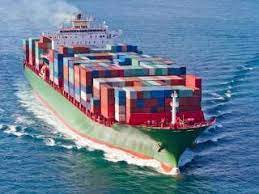 A group of Pacific states, known as the 6-PAC, is leading the call for the shipping industry to align itself with the 1.5 degrees' climate target.
The International Maritime Organisation (IMO) is meeting for the next fortnight for a climate summit in London to finalise a strategy to decarbonise the sector as well as discuss a potential new carbon levy.
"2023 is IMO's year of decisive climate action," IMO secretary-general Kitack Lim said in his opening remarks at the Intersessional Working Group on Reduction of GHG Emissions from Ships (ISWG-GHG 15) on Monday.
The ISWG-GHG 15 is expected to set the tone for the 80th Marine Environment Protection Committee (MEPC) meeting next week.
"We will make MEPC 80 next week another historic moment for IMO, showcasing to the world a determined maritime decarbonisation strategy which will ensure a truly global level-playing-field for international shipping," Lim said.
However, the 6PAC – a nickname given to six Pacific Island countries in 2015 – is asking for the 175 IMO member states to be more ambitious in cutting pollution from ships.
East-West Centre fellow John Taukave, who provides research support to the group, said it is crucial that the Pacific's submissions are at least partially adopted in London.
"This alliance is recognised as being catalytic to keeping 1.5 degrees alive in these critical negotiations, and is progressing, the only policy package that is fully 1.5 aligned" Taukave said during a panel discussion hosted by Pacific Islands Climate Action Network.
The original 6-PAC members include the Marshall Islands, Fiji, Tuvalu, Tonga, Solomon Islands and Kiribati, before Papua New Guinea, Vanuatu and Samoa joined the grouping later.
Taukave said the IMO's current goal to meaningfully reduce pollution was "grossly inadequate".
This is a position also taken by John Kautoke, a legal advisor to Tonga's High Commission in London.
"This text as it stands is problematic due to its ambiguity and lack of direction," he said.
"It is defining a transition which will take place in the future and not now.
"It sets the final phase out date of admissions as [the year] 2100, and this does not currently align with the need to keep the global temperature rise to no more than 1.5 degrees."
The 6-PAC is also calling for an equitable transition away from fossil fuels – one that leaves no nation behind.
University College London research fellow Dr Alison Shaw said an equitable transition acknowledges the burden of climate change mitigation is unequal, and it is necessary to alleviate the inequalities.
She said the submission from the 6-PAC is the only proposal that includes an equitable transition.
"We see a lot of member states actually speaking for the desire of a just and equitable transition, meeting after meeting, intervention after intervention, and it is disappointing to see that it is not reflected in text proposals."
An equitable transition also means small island states have equal access to opportunities in the energy transition.
But Dr Shaw said the most important part of an equitable transition is about limiting temperature rise.
"One element of an equitable transition that is often overlooked by those who are new to the concept, including IMO delegates, is that it entirely hinges on a 1.5-aligned reduction ambition, because anything less simply opens the door to climate-vulnerable countries," she said.
The group of Pacific Island nations are also calling for a fuel levy on ships starting at $US100 for every tonne of greenhouse gas emission, which would make fossil-free solutions more competitive.
Meanwhile, new research published this week by CE Delft is showing global shipping can halve its greenhouse gas emissions by the end of the decade, without impacting global trade.
SOURCE: RNZ PACIFIC/PACNEWS