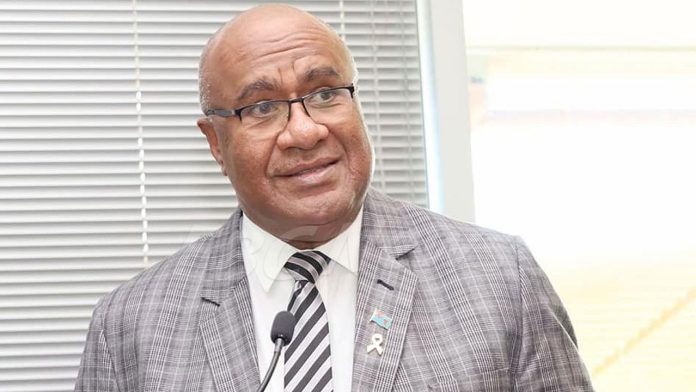 Fiji's deputy Prime Minister Manoa Kamikamica says there is no division in the People's Coalition Government; but adds the issues raised would be dealt with accordingly.
Speaking to FijiLive, after an urgent meeting of senior members in the People's Alliance, the National Federation Party and the Social Democratic Liberal Party Tuesday, Kamikamica said this happens in a normal democracy, there are teething issues which will be dealt with – which was what has happened here today.
Kamikamica said there is a level of commitment that is being shown at the Ministerial level and the Cabinet, and it is working.
He said there is a difference from what was portrayed in the past and the people of Fiji need to understand and be thankful about it.
"There are issues and there will be other issues in the future, and in a normal democracy, this is how it works. This is not a Government that is being controlled by two people."
"There are certainly no cracks, if anything… the discussions here reaffirm the People's Coalition Government to Fiji, and we will continue to work together and into the future," Kamikamica said.
The deputy Prime Minister also highlighted the Prime Minister's commitment to making this work and to working together with the three political parties that currently are in Government.
Kamikamica also indicated that discussions focused on appointment of SODELPA members to boards and as heads of diplomatic missions overseas.
"The Coalition Government is committed to this. It has just been busy the last six months, trying to understand the mess that is there and to fix it."
"Today's (Tuesday) meeting was perfect, but communication is a pivot in any organisation or in Government," he added.
However, earlier this week, SODELPA had indicated its discontent with the Government's actions and wanted the coalition parties to address these concerns.
Newly appointed SODELPA General Secretary Viliame Takayawa highlighted that SODELPA's focus is on understanding crisis management and ensuring the stability of the government moving forward.
SODELPA representative to the coalition committee meeting, Ifereimi Vasu said the issues have been resolved, and they are here to stay, working together with the other two parties in government.
SOURCE: FIJI LIVE/PACNEWS