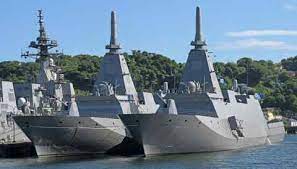 The U.S and Papua New Guinea are on track to sign a defense cooperation agreement this month, potentially allowing American troops access to the island nation's ports and airports, people familiar with the matter said, as Washington and Beijing race for influence across the Pacific.
U.S President Joe Biden is scheduled to travel to Papua New Guinea after the Group of Seven's 19-21 May summit in Hiroshima, Japan, though his plans could change depending on progress in debt ceiling talks back home.
Biden is scheduled to meet with Papua New Guinea Prime Minister James Marape and other Pacific Island leaders. They will "discuss ways to deepen cooperation on challenges critical to the region and to the United States such as combating climate change, protecting maritime resources, and advancing resilient and inclusive economic growth," White House press secretary Karine Jean-Pierre said in a statement this week.
Biden will become the first sitting American president to visit Papua New Guinea at a time when his administration is increasing engagement with Pacific Island nations. The two countries are preparing for the defense pact to be signed during Biden's trip.
The agreement is designed to allow U.S troops to use certain facilities and areas in Papua New Guinea on condition that both sides agree, sources familiar with the negotiations said. Potential locations under discussion include Momote Airport, Jacksons International Airport, Nadzab Airport, Lombrum Naval Base, the Seaport of Lae and Port Moresby, they said.
The U.S would preposition materials including equipment, fuel and spare parts so that they could serve as maintenance and resupply hubs for military aircraft and ships during contingencies. Additional infrastructure may need to be built at the chosen sites.
The U.S also aims to conduct joint training and exercises to reinforce the island's capabilities. In 2020, the U.S Wisconsin National Guard started a partnership programme with Papua New Guinea, working on wide range of areas such as health service, medical readiness and sustainment.
"When concluded, a Defense Cooperation Agreement (DCA) between the United States and Papua New Guinea will be the foundational framework around which our two nations will strengthen our bilateral security relationship, improve the capacity of the PNG Defence Force to protect its territorial sovereignty, and increase stability and security in the region," a U.S State Department spokesperson told Nikkei.
In a written statement to the Senate Armed Services Committee this April, Adm. John Aquilino, commander of the U.S Indo-Pacific Command, said the command was in discussions with Papua New Guinea leadership "regarding several significant posture initiatives that are contingent on the signing of a bilateral Defense Cooperation Agreement."
Papua New Guinea is located at the southern tip of the so-called second island chain, which includes Japan's Ogasawara Islands and the U.S territory of Guam. Facilities there could be used to launch support and military operations in a crisis in the Taiwan Strait or the South China Sea.
The country is also on a key sea lane that connects Australia to Northeast Asia and North America.
Gen. Kenneth Wilsbach, commander of the U.S Pacific Air Forces, expressed interest in closer cooperation with Pacific Island countries in a recent interview with Nikkei.
"Obviously we would like to disperse in as many places as we can to make the targeting problem for the Chinese as difficult as possible," Wilsbach said. "A lot of those runways where we would operate from are in the Pacific Island nations."
"Strategically, we are interested in a free and open Indo-Pacific for those islands nations," Wilsbach added.
China signed a security agreement in April 2022 with the Solomon Islands, which are just across the Bougainville Strait from Papua New Guinea. There are concerns in the U.S that the Chinese military could eventually establish a base there or use it as a resupply point, expanding its range of activity close to the second island chain.
Pacific island nations have deep-seated worries about getting caught up in the competition between the U.S and China after a difficult history with foreign powers.
During World War II, Japan invaded Papua New Guinea, then under an Australian control. Japanese forces fiercely fought the Australian and American militaries over strategic locations on the island. The island of Guadalcanal in the Solomons, now home to the capital city of Honiara, was also the site of intense fighting between the U.S and Japan.
"While we… may become an unwilling actor in the current tensions around the Pacific Rim by virtue of our geography, it may be pertinent to ask how our region can assert our geography as the basis for promoting regional and global peace," Samoan Prime Minister Fiame Naomi Mata'afa said in March during a visit to Canberra.
Australia's plan to acquire nuclear-powered submarines through the AUKUS security partnership with the UK and the U.S has also raised concerns.
"As we discuss nuclear-powered submarines in the Pacific, we must also address concerns about increased militarisation of the region," Tuvalu Foreign Minister Simon Kofe tweeted in March.
While Australia does not plan to equip the submarines with nuclear weapons, countries in the South Pacific — where the U.S, the UK and France, all once tested them — have historically been strongly anti-nuclear.
SOURCE: NIKKEI/PACNEWS