A panel of commentators who helped cover King Charles' coronation are facing backlash after making light of rising sea levels threatening to wipe out a remote Pacific Island country.
During a Sky News discussion about whether more countries may eventually become republics, presenter Anna Botting mentions the Pacific nation of Tuvalu.
One of the three panellists, Australian-British author Kathy Lette, interrupts her then: "Tuvalu. Yeah well, they're about to go underwater," she laughs.
Botting says: "Well let's hope not."
Lette continues, pretending to pull something down over her head before saying: "So snorkels on."
She finishes with a sort of waving action, as if mimicking a cultural dance movement. The other panellists laugh.
A video clip of the discussion has since been shared widely on social media; with people – particularly the Pacific community – calling the comments ignorant and making light of a situation that is seriously affecting a whole country's population.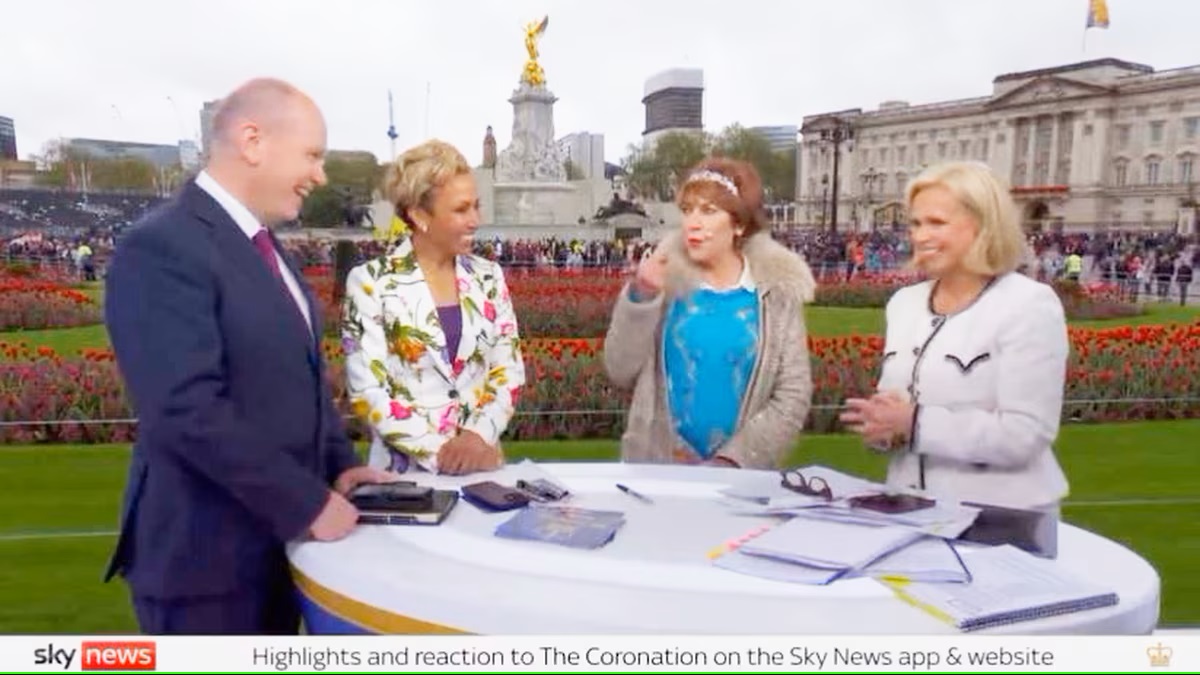 "Sea-level rise is a genuine threat for Tuvaluans, not some fairytale," one person wrote.
"The tragic reality of our Pacific is not something to cheaply laugh over," another said.
Tuvalu's Minister of Foreign Affairs, Simon Kofe, has also shared the video and acknowledged his disappointment.
"How can anyone find humour in the potential loss of entire countries and cultures due to climate change?
"It's beyond comprehension and completely unacceptable. We must call out this behaviour and hold those responsible accountable for their ignorance."
Kofe made headlines around the world, in 2021, after addressing the United Nations' Climate Change Conference in a suit standing knee-deep in the ocean.
The aim was to show off the climate crisis in the Pacific and more specifically, the very real reality that those living in Tuvalu are facing.
Lette, who co-authored Puberty Blues – which later became a popular Australian television series of the same name – has since apologised for her comments.
"Did not mean to be glib about Tuvalu. Climate change is horrific and terrifying," she wrote on Twitter.
Tuvalu is considered to be extremely vulnerable to climate change and experts have predicted that it will eventually sink in less than 80 years.
With a population of just over 11,000, the country's authorities have been discussing the future of its people – including which nations they will be sent to and how to maintain its government system and cultural customs.
Kofe is among those supporting a move to the Metaverse – creating a digital version of the island nation online.
SOURCE: NZ HERALD/PACNEWS