The Pacific dialogue has brought together Ministers and high-level representatives of Pacific Island Nations and Denmark to build on the Port Vila Call for a Just Transition to a Fossil Fuel Free Pacific.
In March, an ambitious and historical call to action for a fossil fuel free Pacific was endorsed in Port Vila by Pacific ministers that was held in the margins of COP27 in Egypt on the idea of a Fossil Fuel Non-Proliferation Treaty, championed by Vanuatu and Tuvalu.
The Pacific Islands Forum Secretary General, Henry Puna said he was enchanted to learn that meeting of similar initiatives being proposed by other countries.
"One of which is the Beyond Oil and Gas Alliance initiative spearheaded by Denmark," said SG Puna.
"I commend Denmark for being a friend to the Pacific and for their leadership on the international stage in echoing the call of the Pacific for a Just Transition out of fossil fuels and into a clean energy future.
"The point of difference is the fact that Denmark is both a developed country and an oil and gas producer.
"I am encouraged that we can do this with the help of genuine and mutually beneficial partnerships."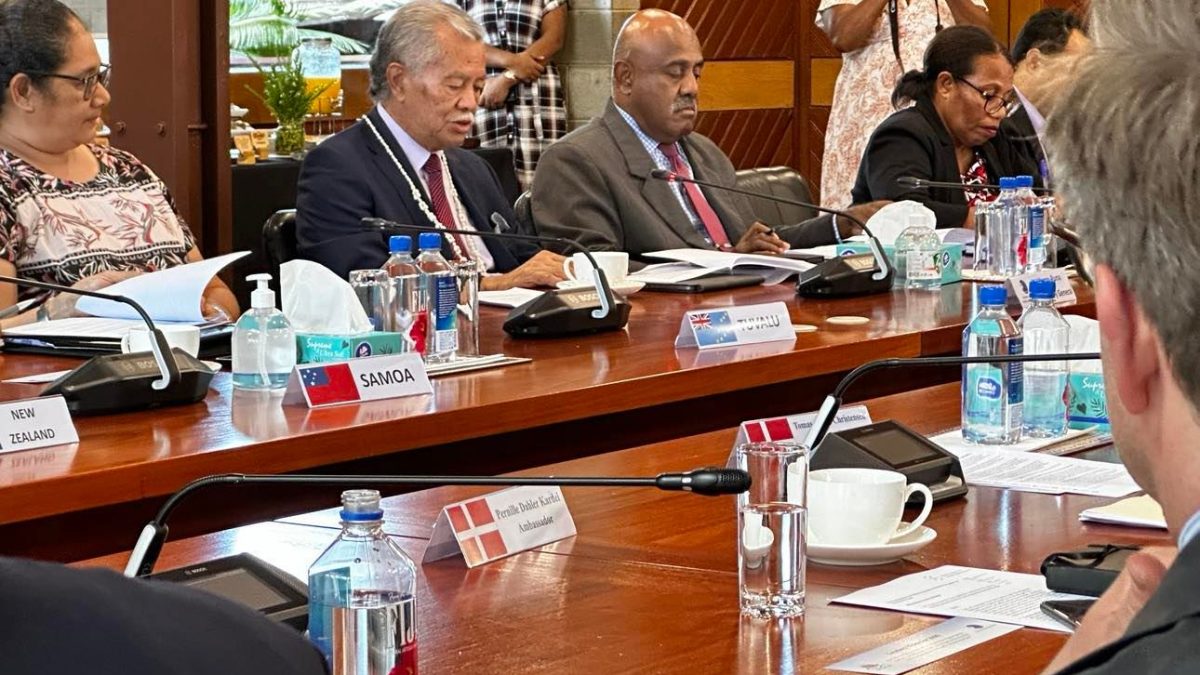 He said there is a need for a "just and equitable" phase-out of fossil fuels.
"By ensuring the development of pathways that are based on renewable energy and using Pacific appropriate technologies," said Puna.
"We will need transformational investments at scale to position our economies for a new way of doing things.
"In essence, we could be looking at unlocking a new economic order, powered by innovation that does not rely on fossil fuels."
SG Puna understands that this will not be easy.
"The question can easily be asked, "What's in it for you and what's in it for us?"
"To answer this question, it is important to remember that our Pacific Leaders have declared that climate change is the greatest single existential threat facing humankind today and that our region is facing a state of climate emergency.
"In this regard, we are all in this together.
"Climate change does not favour one group of nations over another, we need to tackle this as a collective."
SG Puna hopes the closed-door dialogue to discuss the root cause of climate change which is an issue of great importance to Blue Pacific, Denmark and globally, will be "frank, free and open".
SOURCE: PASIFIKA ENVIRONEWS/PACNEWS