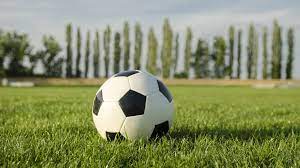 Six teams from around the Pacific and one from Europe have assembled in Auckland ahead of the OFC U15 development tournament in Auckland.
It is being played at the OFC 'Home of Football' Te Kahu O Kiwa' from today until the 17th of April.
The tournament, which has been funded through UEFA Assist, features academy teams from Vanuatu, Tahiti, Fiji, Tonga, Cook Islands, and the Solomon Islands. A development team from Liechtenstein has also entered. World Cup winner and UEFA Ambassador Christian Karembeu, who was born in New Caledonia, will be in attendance.
The tournament will provide young players with experience of an international tournament format including travel, competitive matches, and associated training. It will showcase the OFC National Academies and Centre of Excellence programmes.
OFC's Chief of Football Development Patrick Jacquemet says it's a wonderful opportunity for the players, coaches and officials involved.
"The key here is development. Thanks to UEFA Assist these young players will be exposed to a high degree of professionalism on and off the field. For many involved in the tournament it will be the first time they have played outside their country, and it will help them in their personal development. It's also a development tournament for the match officials." Jacquemet said.
Players will be attending psychology and nutrition workshops as well as a Q&A session with Karembeu as part of their development.
There are three match days with Fiji playing Solomon Islands and Liechtenstein meeting the Tahitian team in Group A today. Vanuatu will face Tonga before the Tongan boys meet the Cook Islands later in the day in Group B.
Match day two on Friday the 14th of April has the Tahitians playing the Solomon Islanders and the Fijians meeting Lichtenstein in Group A. Vanuatu plays the Cook Islands before meeting the Tongans in Group B.
The final match day on Monday the 17th of April sees the Tahitians play the Fijian side and the Solomon Islanders playing Lichtenstein in Group A and the Cook Islanders meeting the Vanuatu boys before playing the Tongans in group B….PACNEWS
SOURCE: OFC/PACNEWS