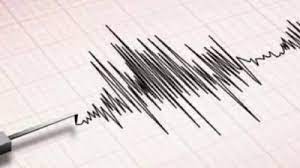 Seven people have been reported dead and scores injured as Papua New Guinea government officials on the ground in East Sepik's Chambri Lakes continue to assess the damage caused by a 7.0- magnitude earthquake on Monday.
Opposition Leader Joseph Lelang has also urged the Government to send immediate relief supplies to the people in the affected area.
According to unconfirmed reports Tuesday, seven people died in various parts of the province, while scores were injured and hundreds left homeless.
The quake was also felt in several parts of the country including West Sepik, Enga, Eastern Highlands, Jiwaka and Southern Highlands.
The Geohazards Management Division said the epicentre was at the Chambri Lakes posing no potential threat for a tsunami.
According to National Disaster Centre director Col Carl Wrakonei on Monday, they were still waiting for provincial disaster coordinators to provide reports.
Lelang said there must always be emergency funds available and the National Disaster and Emergency Services (NDES) must be equipped and ready to be sent out at a moment's notice.
In a statement, Lelang said PNG sat on the "Pacific ring of fire".
"It is prone to volcanic eruptions and earthquakes.
"Large rivers and high rainfall result in flooding and land slips which has happened numerous times," he said.
"The Government must ensure that the NDES is able to respond in the shortest time to disasters.
"This is one area where funds in Item 207 are supposed to be spent — on emergencies and unbudgeted expenditure such as court-awarded compensation and international commitments, said Lelang.
SOURCE: THE NATIONAL/PACNEWS