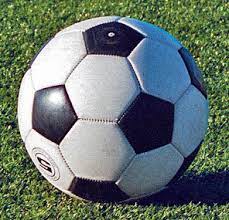 Do you think you have what it takes be a part of a football commentary team?
The upcoming FIFA Women's World Cup 2023 (WWC) will be the biggest sporting event to take place in the Oceania region this year, and with it comes an opportunity for female sports journalists and women with football knowledge to develop skills and work in an exciting environment.
As part of OFC's commitment to providing opportunities for women's football on and off the field, as part of our All In strategy, we are partnering with ABC International Development to make this happen. ABCID have been running the Women In News and Sport programme in the Pacific since 2016, mentoring participants through sports coverage and promoting women in sport from elite to community levels, and amplify women's voices in sports coverage.
Last year, the OFC Women's Nations Cup in Suva saw a group of Pacific female journalists take part in the WINS programme. One of them was Fiji OFC Just Play manager Lavenia Yalovi, who said at the time that:
"Women in Sport coverage is an area hardly seen in media and newspapers daily, especially in Fiji, and if the participants are able to use the knowledge and skills learnt over these two days to advocate or publish through different platforms, just imagine how big the coverage and reach can be for women's sports."
Yalovi and other commentators from around the region were mentored by ABC veteran Peter Longman, who has over 40 years' experience presenting and commentating.
The plan for the WINS programme at the WWC is to run both commentary and mobile journalism courses in conjunction with the tournament. Please read below to find requirements and how to apply.
Alumni from the Women in News and Sport Initiative (WINS), and in particular those who have completed previous commentary courses, are encouraged to apply.
APPLICATIONS
You will need to indicate whether you prefer to be part of the commentary or mobile journalism program. To register your interest in commentary, please provide a summary of a broadcast you have been involved in or worked on (it could be commentary or an interview) or a link to the broadcast itself. If you want to be a part of the mobile journalism program, provide an example of one of your TV or audio stories or written articles.
Please complete this online application form with your manager's approval. For further information, contact: eeles.sally@abc.net.au
The deadline to submit an expression of interest is Friday 24 March 2023.
REQUIREMENTS
If successful, you will need to have:
*Access to a good internet connection with availability to participate in activities before the World Cup. Additionally, mobile journalism participants will need access to a smart phone.
*The capacity to travel to Australia for two weeks in late July – early August.
* A passport that is valid until at least February 2024.
*The support of your employer.
SELECTION
For selection to participate in this opportunity, the following will be considered:
*Your employment and experience in media roles or sports.
*For mobile journalism participants – story ideas for the FIFA Women's World Cup.
* The support of your employer to attend the training and produce content (for broadcast on your platform if suitable).
*A passport that is valid until February 2024.
This project is supported and funded by the Australian Department of Foreign Affairs (DFAT) and Trade and Team Up.
SOURCE: OFC/PACNEWS