Following the devastation of two Tropical Cyclones in Vanuatu, France has sent humanitarian aid from New Caledonia to help.
The New Caledonian Army Forces were quick to act, sending a patrol plane last Friday to look at the extent of the damage in Vanuatu.
On Sunday the territory's forces arrived on the cargo ship D'Entrecasteaux in the capital Port Vila.
A supply ship is also delivering supplies from Port Vila to Tanna and other islands.
The ship will assist in road clearance, provide drinking water and give medical response.
General of the Army Forces of New Caledonia Valerie Putz said the structural damage on Tanna Island has been fairly minimal.
"I know that Vanuatu authorities have expressed their concerns with power outages but it seems to have been put back in place. Water supply was a concern as well.
"There is one French army detachment of engineers who are in Tanna to restore the viability of the roads.
"There is also one helicopter that was deployed last night (Tuesday), ready to offer transport help to Vanuatuan authorities or to have a damage assessment of other islands in Vanuatu."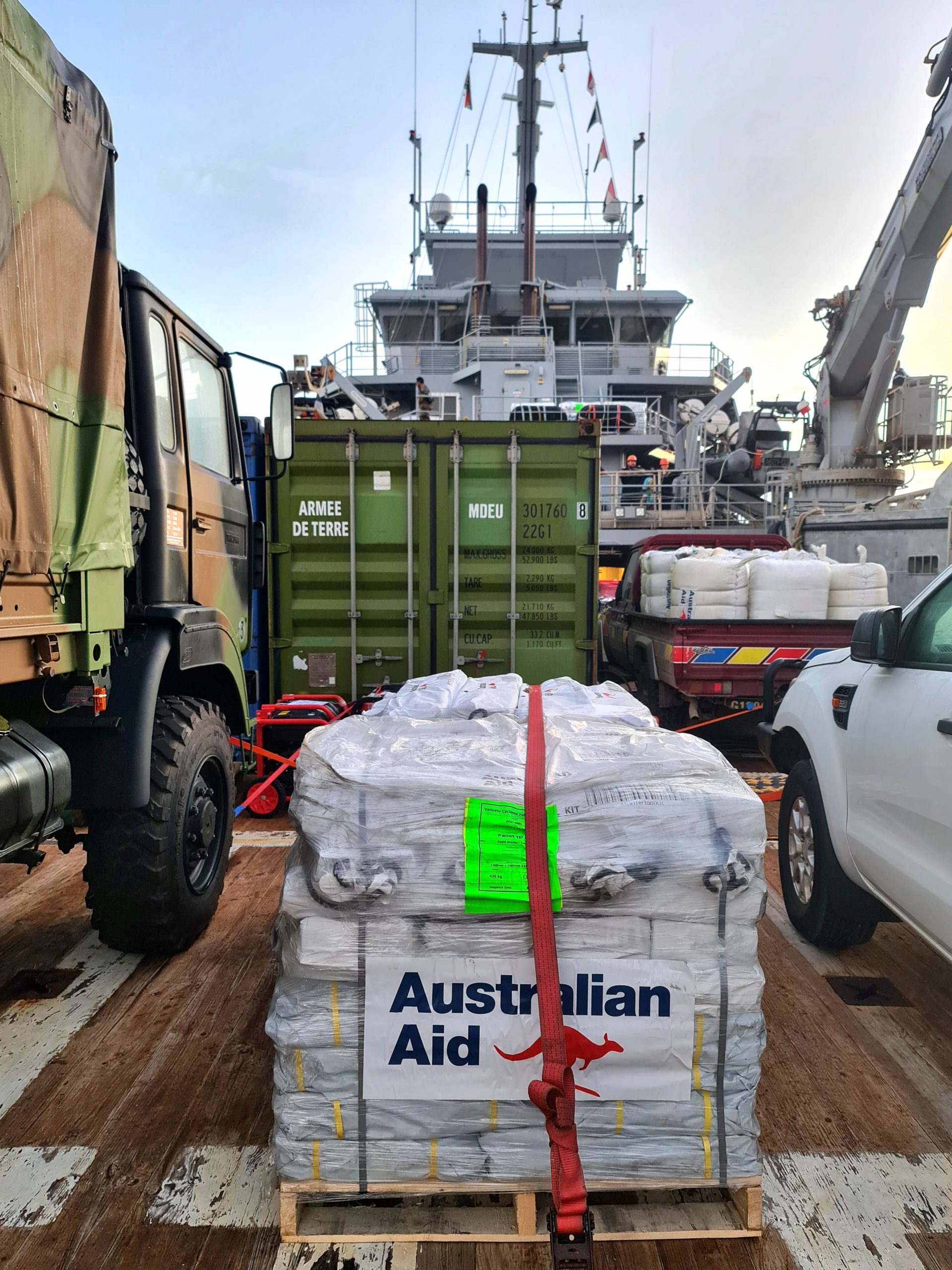 On board the ship, launched from New Caledonia, were four tonnes of humanitarian material, two four-wheel drive military vehicles, a rescue team from the territory's civil security, and military personnel.
A fresh water commercial company has donated eight fresh water tanks as part of the cargo.
The operation was launched by the New Caledonian High Commission.
Putz said there has been great cooperation between both New Zealand and Australian defence forces.
"There is also a deep co-ordination between the New Zealand Defence Force and the Australian defence force which has been led under France's diplomatic mechanism of co-ordination.
"At a ground level, the Australian and New Zealand forces use the French ship to bring humanitarian resources to Tanna Island," he said.
SOURCE: RNZ PACIFIC/PACNEWS