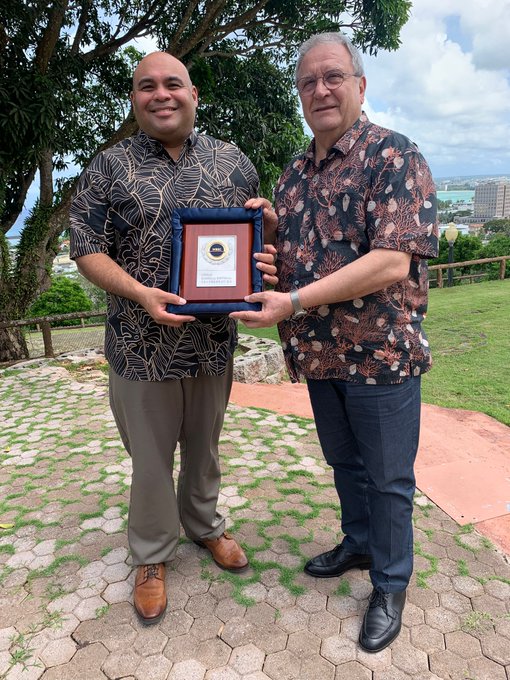 Robert Steffy has been elected as President of the World Baseball Softball Confederation (WBSC) Oceania.
The decision to elect the Guam Baseball Association representative was taken during the 2023 WBSC Oceania Congress at Guam National Olympic Committee (GNOC) headquarters on Saturday (March 4).
WBSC President Riccardo Fraccari was present at the Congress that saw 13 National Federations participate, with four joining online.
Before the Congress, Fraccari visited Guam officials Lt. Governor Joshua Tenorio and Senator Tina Rose Muna Barnes to discuss the development of baseball5 by implementing them in local schools.
Steffy, who is also the secretary general of GNOC, will replace Rex Capil of New Zealand as WBSC Oceania chief.
Capil will continue to serve on the WBSC Oceania Executive Committee as vice-president for softball.
His compatriot Vaughan Wyber was elected as vice-president for baseball.
It was decided that Australian Chet Gray will continue as secretary general of WBSC Oceania.
Other WBSC Oceania Executive Committee members include Inoke Niubalavu of Fiji, Tony Giles of New Zealand, Carolyn Ngiraidas of Palau and Glenn Williams of Australia.
SOURCE: INSIDE THE GAMES/PACNEWS