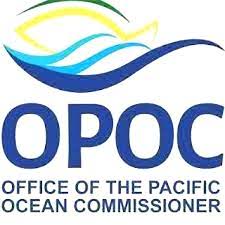 Palau will be the site of a proposed Office of the Pacific Ocean Commissioner if the Micronesian group's demand from the Pacific Islands Forum (PIF) is granted.
The leaders of Palau, Kiribati, Nauru, Federated States of Micronesia, and Republic of the Marshall Islands were in Pohnpei to hold the Micronesian President Summit retreat and in the same meeting, the leaders also endorsed Nauru to be the next secretary general of the Forum beginning in 2024 and proposed the establishment of a sub-regional office in Kiribati.
President Surangel Whipps has reiterated the country's desire to host the Office of the Pacific Ocean Commissioner, which was part of the Suva agreement.
"Today we are here finally face to face for the first time in three years as MPS. Through COVID-19, our solidarity showed to the Pacific and the world that we are stronger together. We stuck to the principles of the Mekerous Communique," President Whipps said in a press statement from his office.
"We are stronger together. Our togetherness resulted in needed reforms of the PIF to further strengthen the Pacific. The SUVA agreement is the realisation of those reforms. It is our openness and frank discussions that have got us this far."
After Pohnpei, Whipps will then be attending the Micronesian Islands Forum with the members of MIF, including the presidents of Palau, FSM, and the Republic of the Marshall Islands, the governors of Guam and the Commonwealth of the Northern Mariana Islands, and the governors of the FSM States of Yap, Chuuk, Pohnpei, and Kosrae.
MIF leadership is also inviting Kiribati and the Republic of Nauru to become members of the MIF.
SOURCE: ISLAND TIMES/PACNEWS