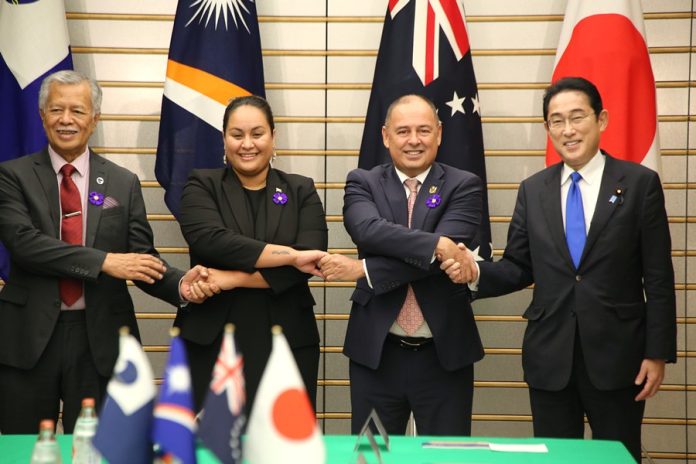 Japan's government promised to provide "transparent communication" with Pacific countries before dumping treated water from the Fukushima Daiichi nuclear power plant into the ocean, according to a Friday statement from the Foreign Ministry.
"Japan will continue to provide the Pacific Island countries and regions with scientific evidence-based explanations in a very transparent and candid manner, while continuing to submit to International Atomic Energy Agency (IAEA) reviews," the statement read, a day after the Japanese government met a delegation of Pacific island members.
The statements coincide with an official visit by the Pacific Islands Forum.
During the Thursday briefing, Japan gave an overview of the treated water dump into the sea and technical details, including radiological environmental impact assessments, and answered questions from the Forum.
A delegation led by the prime Minister of the Cook Islands, Mark Brown, also went Friday to the destroyed plant.
The trip comes after Prime Minister Fumio Kishida approved in early January a revised plan to dump contaminated and treated water in the plant into the Pacific Ocean in coming months.
The highly contaminated water generated by the plant was processed in Advanced Liquid Processing System circuits to remove 62 types of radioactive materials, with the exception of tritium, and again stored in drums before being discharged into the sea.
Pacific countries said last week they demanded Tokyo for "more time and data to allow the independent (forum) panel to complete its evaluation and provide advice to leaders on the safety or otherwise of the proposed ocean discharge.
SOURCE: PRENSA LATINA/EFE/PACNEWS