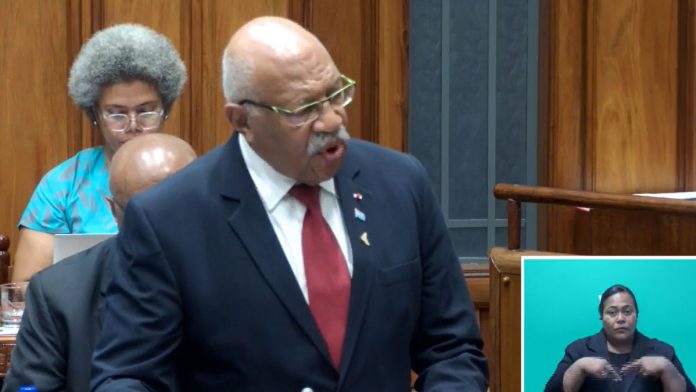 Fiji's Prime Minister Sitiveni Rabuka says there was no consultation by the previous government prior to adopting the title 'Fijian' as the country's national identity.
Rabuka saids he mentioned favouring the word Fijian however, he is also aware that a question of a common name is a difficult one.
Rabuka highlighted this in Parliament this morning in response to President Ratu Wiliame Katonivere's opening speech.
"The commentary by lawyer, Graham Leung in The Fiji Times on Saturday dealt very well with the complexities involved, Mr Speaker, Sir, we are reaping what the former government sowed in its 2013 Constitution, our national Constitution of today, it declared that we were all Fijians but did so without consultation that should have taken place on such an important and sensitive matter."
Rabuka also hinted that he intends to change this through a referendum but there are also other ways to rectify this.
The PM said that he is aware that many indigenous Fijians are less than persuading, and others have divergent views on this issue.
Rabuka called for national unity as Fiji a home to everyone.
Meanwhile, two new FijiFirst Members of Parliament have been sworn in Monday.
They are former Assistant Minister for Youth and Sports, Alipate Tuicolo and Penioni Ravunawa.
The two are replacing former Attorney General Aiyaz Sayed-Khaiyum and former Minister for Waterways Dr Mahendra Reddy.
Meanwhile, an official confirmation is yet to be made regarding the resignation of former Minister for Women and Children, Rosy Akbar.
She will be the third FijiFirst MP to resign from parliament following the 2022 General Election.
SOURCE: FBC NEWS/PACNEWS