By Makereta Komai, PACNEWS Editor
The Government of Kiribati will re-join the Pacific Islands Forum this year, following what it calls 'fruitful and positive' discussion with Fiji's Prime Minister, Sitiveni Rabuka in Tarawa a week ago, last Friday.
A government statement issued by the Office of the President confirmed that the Pacific nation has formally endorsed to return to the Suva-based regional organisation – whose membership is made up of Leaders from 18 Forum Island Countries (FICs).
"The decision follows a fruitful, positive, and successful bilateral meeting held between the current Chair of the Pacific Islands Forum and the newly elected Prime Minister of Fiji, Honourable Sitiveni Ligamamada Rabuka and the President of Kiribati, His Excellency Taneti Maamau during the Prime Minister's State Visit to Kiribati earlier this month, said the government statement.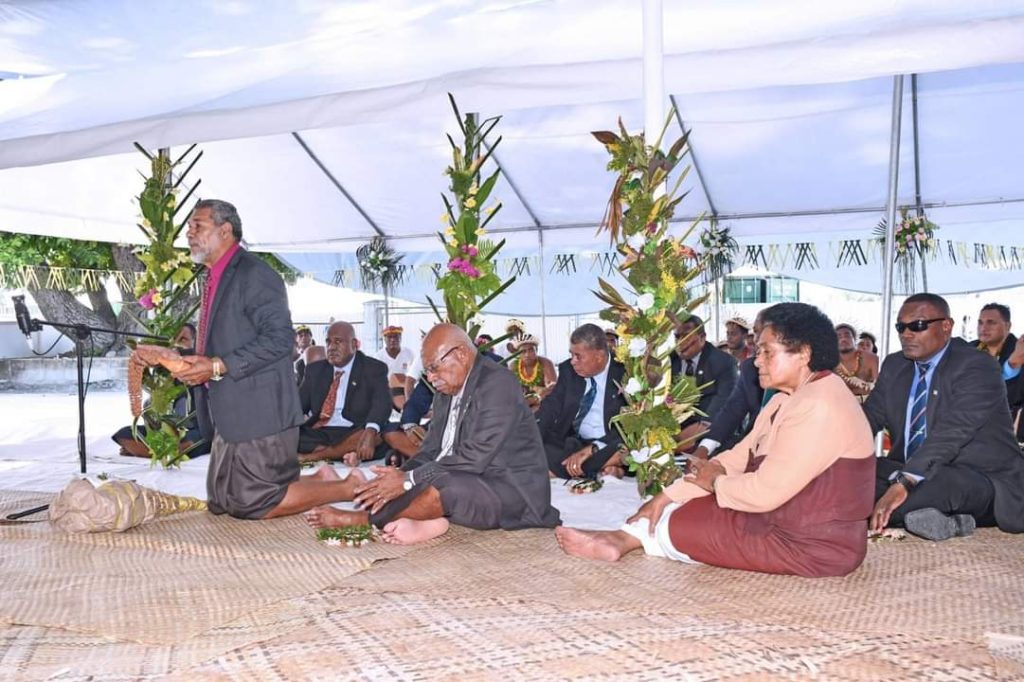 The statement didn't set a timeline for the return to the Pacific Islands Forum.
"During the State Visit, the Prime Minister of Fiji presented an apology showcasing the traditional Fijian ceremony seeking forgiveness from Kiribati and then followed with a bilateral talk between the two leaders.
"The meeting focused on strengthening bilateral relations between Fiji and Kiribati and discussed the restoration of unity in the Blue Pacific family as well as reaffirming the need to collectively work in unity and promote regional cooperation as enshrined in the 2050 Strategy for the Blue Pacific Continent, said the government statement.
In July last year, Kiribati withdrew from the regional body because it felt that the Pacific Islands Forum did not adequately address the concerns of Micronesian countries including Kiribati on the nomination of the Forum's General Secretary, and the dates of the Forum meeting coincided with Kiribati's National Day celebrations.
SOURCE: PACNEWS