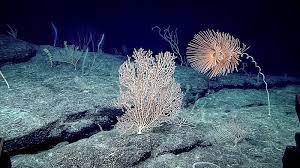 The Asian Development Bank (ADB) today joined with the Global Environment Facility (GEF) and the Nordic Development Fund (NDF) at COP27 to announce grants of US$16.5 million for the Blue Pacific Finance Hub, which aims to build ocean and coastal resilience in countries threatened by the impacts of climate change.
The GEF-Least Developed Countries Fund is providing $10 million and ADB US$2.5 million, with NDF also providing a proposed commitment of US$4 million.
NDF's contribution will come through the new Ocean Resilience and Coastal Adaptation (ORCA) Trust Fund co-created by ADB and NDF which supports blue economies in Asia and the Pacific, of which Blue Pacific Finance Hub is a window.
The Blue Pacific Finance Hub aims to raise US$50 million in grant finance to leverage US$500 million in ocean investments to build resilient blue economies in the Pacific.
"Oceans are a lifeline for ADB's Pacific developing member countries," said ADB Vice-President for East Asia, Southeast Asia, and the Pacific Ahmed M. Saeed. "We are grateful to our partners for their contributions and look forward to working with them closely to support the Pacific's blue economies."
Marshall Islands Climate Envoy Tina Stege welcomed the announcement: "Marshallese identity and culture are inextricably tied to the oceans. Our economic activities are also closely tied to the sea and marine resources. We must find ways to adapt to the impacts of climate change that threaten our way of life, while also exploring opportunities to develop and strengthen our ocean economies. Grant-based finance and technical support will be key to our efforts."
The Blue Pacific Finance Hub will particularly help women and communities by funding coastal adaptation, including nature-based solutions, ocean-based mitigation—such as marine renewable energy and shipping decarbonisation—sustainable seafood and marine protected areas, and marine pollution control.
SOURCE: ADB/PACNEWS