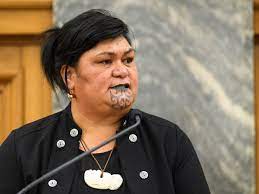 Cook Islands Prime Minister Mark Brown will this week welcome New Zealand Foreign Minister Nanaia Mahuta on her first official visit to the Cook Islands this year.
PM Brown said he was delighted to be able to welcome Minister Nanaia Mahuta to the Cook Islands, for in-person bilateral discussions, and the signing of the statement of partnership.
"This is the first Ministerial visit since our general elections, and it is fitting it is New Zealand's Foreign Minister Mahuta," said PM Brown.
"The special relationship between the Cook Islands and Aotearoa, New Zealand, is unlike any other. The extensive and unprecedented health, social and economic impacts of COVID on our respective people's and economies requires of both Governments a refreshed lens and innovative approaches to future co-operation.
"The hallmark of our special relationship since 1901 has been the preparedness of both governments to evolve the relationship and co-operation agenda in a manner that supports the shared and separate priorities of both nations. Minister Mahuta's visit provides a first substantive opportunity since our general elections to reinvigorate our partnership so our forward efforts deliver what our respective economies and peoples need."
Minister Brown will host bilateral talks with Minister Mahuta and the visit will include engagements with Ministers and Senior Officials, representatives of the Ui Ariki, Religious Advisory Council and Civil Society.
Minister Mahuta will also engage with a handful of New Zealand supported projects in Rarotonga and Manihiki.
SOURCE: COOK ISLANDS GOVT/PACNEWS