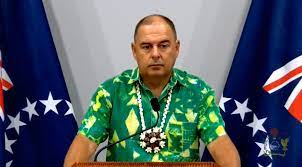 Cook Islands Prime Minister Mark Brown had the United States Secret Service "scrambling" after travelling on a public train from New York to Washington on his recent trip.
Brown was there for the first-ever United States-Pacific Island Country Summit held last week.
Ministry of Foreign Affairs and Immigration (MFAI) secretary Tepaeru Herrmann said national security provisions are in place when a Prime Minister travels to a country.
"The larger and the more powerful the country the more stringent the protocols and the more elaborate the support to ensure the security of leaders that visit those countries," Herrmann said at the press conference for Brown's overseas engagements.
However, Herrmann said because Cook Islands was small the government makes a "conscientious effort" to travel in the most economical way.
"We have to be very prudent with how we spend," she said. "The Prime Minister travelled at one point on a public train much to the distress of the U.S secret service."
Herrmann said travelling in an economical way was also done by former prime minister, Henry Puna.
"They would simply have the attitude of just getting the business done in the most economical matter."
PM Brown said the trip had the secret service "scrambling".
"They thought why am I coming on a train rather than on a plane," he said. "The trip to Washington was far easier, far more practical to catch a train rather than catch a flight," said PM Brown.
Meanwhile, Prime Minister Mark Brown said Cook Islands recognised as a sovereign nation by the United States means direct engagement with the world's biggest superpower.
SOURCE: COOK ISLANDS NEWS/PACNEWS