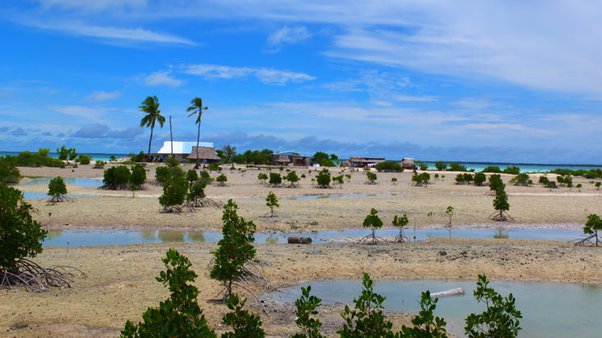 Former Kiribati President Anote Tong says a report indicates that Kiribati could "not be habitable beyond 2060".
"Now the question really is, what happens then. Do we just fade away," Tong told Sky News Australia.
Meanwhile, the Kiribati drought crisis is set to continue well into the new year, as its government looks for support.
Sally Rimon, the Acting National Disaster Management officer, said current meteorology data from the region, and from weather service providers outside of the region, pointed to an extended drought period to at least April 2023.
She said technical assessments point to critically low water levels.
However, support in improving desalination equipment and salinity monitoring had poured in from partners including the United Nations, the US, China, Brazil, Japan and the Pacific Islands Forum.
Kiribati is still at alert level three with the country having declared a state of national emergency in June.
UNICEF had rung alarm bells around possible malnutrition and illnesses.
Rimon said Kiribati also had lessons to share from its experience about strengthening disaster preparedness.
SOURCE: SKY NEWS/RNZ PACIFIC/PACNEWS