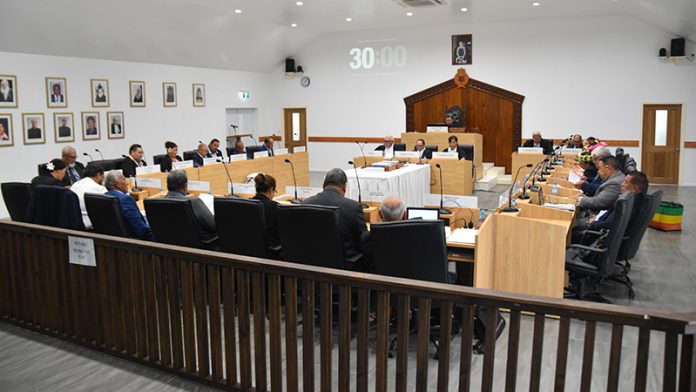 Coalition talks have begun in earnest, with the governing Cook Islands Party (CIP) confident they have the edge in the race.
Meanwhile, the final count with special and postal votes that should shine light on the tied Ngatangiia seat will happen sometime next week. says chief electoral officer Taggy Tangimetua.
The count could find a winner for the constituency that has both the Cook Islands Party and Cook Islands United Party tied for first place on 171 votes each. It could also affect the result for Titikaveka which has the United Party candidate only six votes ahead of CIP.
The results if they're in favour of CIP could lead to a clear victory for Prime Minister Mark Brown led CIP, assuming the two Atiu Independent seats continue to support the Party in government.
Tangimetua said the Electoral Office did not know how many special votes were left for Ngatangiia and Titikaveka.
She said the cannabis referendum results would also be counted in the final count.
Poll results conducted by Cook Islands News said 49.2 percent voted in favour of legalising medicinal cannabis while 37.5 percent voted no, the remaining people were unsure.
SOURCE: COOK ISLANDS NEWS/PACNEWS