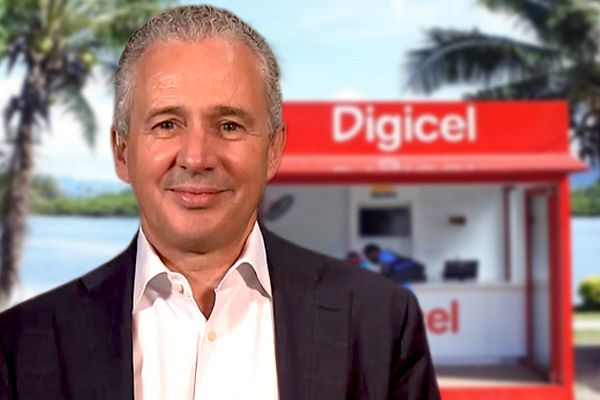 Telstra has completed its acquisition of Digicel Pacific on behalf of the federal government, which funded the majority of the US$1.6 billion (AUD$2.4 billion) purchase price out of fears Beijing could pick up the assets and use it to spy on Australia and its closest neighbours.
Telstra contributed just US$270 million to the deal, and said the tax dispute with the Papua New Guinea government that hung over the deal had been resolved.
"The vendor has made arrangements to resolve the matter with the PNG tax authorities. Telstra is not part of this process, and the outcomes of this process are a matter for the vendor," the company said.
Chief executive Andy Penn said Digicel would fall under the Telstra International segment but operate as a stand-alone business.
"We are very pleased the deal has completed and we welcome Digicel Pacific to the Telstra family," Penn said.
"We have been working closely with Pacific Governments on this acquisition and we'd like to thank them for their cooperation and support. We look forward to continuing to work with them as we operate Digicel Pacific and strengthen our relationships in the region."
Digicel Pacific operates in PNG, Fiji, Nauru, Samoa, Tonga and Vanuatu. It has 2.8 million subscribers, 1700 staff and generated US$466 million in service revenue in the 12 months to 31 March, 2022.
The Albanese government inherited the transaction from the former government, and confirmed it had made US$1.33 billion available through Export Finance Australia to Telstra to bankroll the purchase.
"The Australian Government's support for this transaction reflects our commitment to help build a stronger Pacific family through investment in high-quality infrastructure," Foreign Minister Penny Wong said.
"Telecommunications and digital access are critical to sustainable economic growth and development outcomes into the future."
Pacific Minister Pat Conroy, in Fiji for the Pacific Islands Forum, said the region needed high quality telecommunication services to help its economic recovery from COVID-19.
"Telstra will be able to bring its extensive experience in the telecommunications sector to build on Digicel Pacific's strong track record in support of economic development across the region," he said.
Trade Minister Don Farrell said it was hoped the Australian government's contribution would encourage further investment in the Pacific from Australian blue chip companies.
SOURCE: AFR/PACNEWS