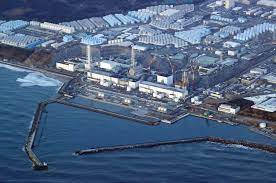 Pacific Islands Forum Secretariat officials were in Japan last week in a round of meetings aimed at deepening Japan's longstanding dialogue partner relationship with the Forum.
The mission follows on from a 07 May visit to the PIF Secretariat by Japan's Minister for Foreign Affairs, Yoshimasa Hayashi.
"Japan continues to demonstrate its engagement and support to the Pacific in a range of important initiatives, including the PALM summit and Pacific Bond (KIZUNA) Policy. This mission- our first Forum Secretariat visit to Japan post-COVID-19 – has allowed us to strengthen engagement with senior Japanese officials on issues important to our Leaders," said Forum SG Henry Puna.
"This mission was timely to further voice our serious concerns with Japan regarding its plans to release treated, stored nuclear wastewater from the 2011 Fukushima accident, into the Pacific Ocean in early 2023. This is a transboundary and inter-generational issue requiring consultation and dialogue with our Forum Members, which is still ongoing."
"As advised by our independent nuclear experts panel, it would be premature and unconscionable to accept a plan at this time for which essential data and analysis is yet to be provided to the Pacific. We welcome the commitment of the Japanese Government to share further reports and analysis on this critical issue with our nuclear experts and Forum Members," SG Puna said.
"We must prioritise a precautionary approach holding off any release until all concerns are fully and transparently addressed. Any support for the Japan plans, or the question of other alternatives, can be evaluated at that time with the full consideration that a decision of this magnitude deserves," said SG Puna.
The Forum's Programmes and Initiatives Director, Zarak Khan, Regional and International Partnerships Adviser Bethany Sargent, and Pacific Trade Invest Global Coordinator, Atenasi Ata met in Tokyo with the Japan Ministry of Foreign Affairs. The meeting covered opportunities to strengthen the trade and investment work of the Japan Pacific Islands Centre in Tokyo, particularly the Pacific region's COVID-19 economic recovery efforts, and Japan's support for Forum Leaders priorities including the Pacific Resilience Facility, preserving maritime boundaries in the face of climate change-related sea-level rise and Japan's plans for its Fukushima wastewater. The meeting also discussed plans to hold the Japan-Pacific, or PALM meeting of Foreign Ministers, in the Pacific next year. Pacific engagement in the Osaka Expo 2025 was also discussed.
In other meetings, Director Khan and the team visited the Pacific Islands Centre Tokyo Office and met with the Senior Vice President of the Japan International Cooperation Agency, JICA.
The mission also included a briefing with Pacific Heads of Mission in Japan, before returning to Suva on the weekend.
SOURCE: PIFS/PACNEWS