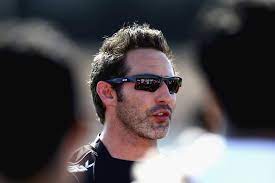 One of the reasons that Fiji have been right at the top of the men's sevens game for many, many years is because the players and coaching staff have always pushed to improve and not rest on their laurels.
Even when they have won tournaments they are known to go through their performances later with a fine-tooth comb to make them an even more formidable opponent the next time out.
The current Fijian squad is no different and even though they returned to the HSBC World Rugby Sevens Series circuit with a bang after an extended break by winning in Singapore and then finishing as runners-up in Vancouver in April, they still believe there is more to come from them.
That could be ominous for any opponents who get in their way at the Toulouse Sevens, taking place in France between 20-22 May. They looked in fine form in those last two events, just a slip-up in the final against Argentina in the latter blotting their copybook.
Looking to Toulouse
"Overall, as a two week block we were really pleased with how things went last time out on the circuit in Singapore and then Vancouver, especially with a slightly less experienced squad than Fiji have been used to putting out – but there is still room for improvement," Fiji head coach Ben Gollings said.
"When we looked a bit deeper into the final loss to Argentina in Canada, that was probably the biggest disappointment of those two weeks because we didn't play as we know we can and we kind of switched off and let them dictate the game.
"It was a good learning curve for us though and the boys have reacted positively since then, they have trained ever so hard and their desire to get better as individuals and as a team really impresses me.
"In Singapore and Canada, the younger and newer guys certainly stepped up to the plate and to come away with gold and then silver medals was pleasing, it certainly gave the people back in Fiji something to cheer about and it showed our wider group what we are capable of when we get things right."
The Commonwealth Games in Birmingham, England, is coming up at the end of July and a number of Fijian players are keen to use the next two weeks on the HSBC World Rugby Sevens Series to ink their names into Gollings' squad for that showpiece event.
The back-to-back events coming up on the men's circuit are, as mentioned, in Toulouse this coming weekend and then at Twickenham, the home of English Rugby on the outskirts of London, between 28-29 May.
Their first competitive match in France comes in Pool B against Kenya on the afternoon of Friday, 20 May.
"We then play Wales later in the evening while Saturday's third pool game against the hosts is shaping up to be a cracker," 42-year-old Englishman Gollings said.
"The French are so passionate about their rugby and always like to express themselves while their men's sevens team has really come on in leaps and bounds during this campaign and I have been very impressed with some of the rugby they have been producing.
"Games like that third pool one are the kind you want to be involved in as players and as backroom staff and hopefully by the end of that game we will have done enough to top the pool and will be heading through to the knock-out stages, but we certainly take nothing for granted at this level, that's for sure.
The job at hand
"Whatever happens, we know that we have to be at our best in every match over the coming days because there are dangerous teams wherever you look. South Africa have not medalled in the last two events, but the four golds they gained before that tells you all you need to know about them while Argentina have their tails up after Vancouver, Australia are a good side, New Zealand are back – I could go on.
"We just need to focus on our own game and really build from where we were in Singapore and Canada by putting in consistent showings over the three days."
While he has been coaching Fiji for the last few months and getting to grips with the role, Gollings' family have been residing on the Gold Coast in Australia.
As a result, he has seen and heard all about the Wallaroos side who have already clinched the women's overall HSBC World Rugby Sevens Series title thanks to four golds and a silver to date.
"They are a quality team with lots of good players," Gollings, who is the all-time leading men's points scorer on the circuit, explained.
"To have both the men and the women playing in Toulouse this weekend means that supporters in the ground and watching via the stream around the world are in for a real treat.".
SOURCE: WORLD RUGBY/PACNEWS