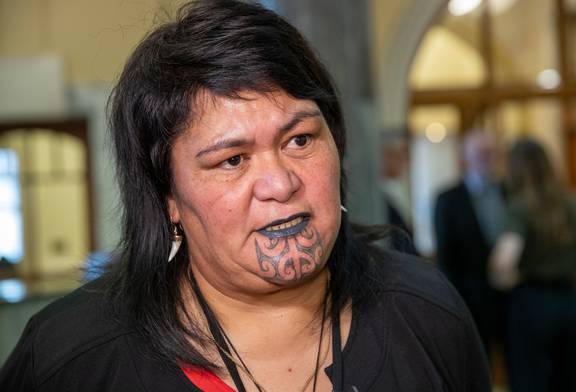 New Zealand Foreign Affairs Minister says she wouldn't be surprised by reports her Chinese counterpart is planning a formal trip to the Solomon Islands and has expressed her own interest in travelling the Pacific.
Australian media are reporting Chinese Foreign Minister Wang Yi could travel to the Solomons as early as next week, less than a month after China said it had signed a controversial security pact with the Pacific nation. It's reported a formal signing of the deal may be held while he's in the Solomon Islands, just one stop on a trip around the Pacific.
"Well, it wouldn't surprise me," Foreign Affairs Minister Nanaia Mahuta told Newshub of the reported trip on Wednesday.
"Obviously, there's a lot of interest in the Pacific and the Chinese have some interests of their own. I think, though, if we come back to the conversation that needs to be had at a regional level. Matters of regional security, regional sovereignty, are things that have gained more attention as a result of the arrangements with the Solomon Islands."
She said leaders across the Pacific have acknowledged that while the arrangements between the Solomons and China are their own, "they have regional impacts".
"As I understand, there's a lot of interest across the Pacific nations to elevate the discussion to the Pacific Island Forum so we can have a more strategic conversation about regional security issues."
Australian Defence Minister Peter Dutton told SkyNews on Tuesday that Wang's trip wasn't a surprise, but was "provocative" during an election campaign.
China's deal with the Solomons has become a key issue ahead of the 21 May Australian federal election, with the Coalition government accused of not doing enough to stop Beijing from cementing ties with Honiara.
"It's China that has changed," Dutton said. "It's not, in our region, Australia or New Zealand that has changed. It's China. The approach is aggressive and we need to be realistic about that."
While Australia's Foreign Affairs Minister Marise Payne met with her Solomon Islands counterpart this month in Brisbane, she hasn't visited Honiara since the deal was signed. Dutton this week rejected criticism that Australia should be engaging more, pointing to New Zealand's stance.
"The Foreign Affairs Minister from New Zealand hasn't gone to the Solomon Islands and there are good reasons."
Asked if she or the Prime Minister were planning a trip to the Solomons any time soon, Mahuta said there have been constraints on travel across the Pacific due to COVID-19 and the border settings.
"But don't get me wrong, there's definitely an interest to go and travel around the Pacific, participate in the Pacific Island Forum, as we have been doing in the past, mainly on a virtual platform since COVID. We look forward to being able to resume travel once border settings allow."
Pushed on whether that could include the Solomons, Mahuta said she had "an interest going to countries across the Pacific."
"I don't envisage that there would be any obstacle other than what has been the current challenge, which has been COVID-related and also related to border settings.
"New Zealand's a responsible member of the Pacific community, we contribute to the Biketawa Declaration, we respond very readily in terms of natural disaster relief and in the most recent experience of unrest in Solomons, we have participated and done our bit. We will continue to do so."
Mahuta travelled to Fiji earlier this year, where she signed a new partnership statement with Fiji's Prime Minister, Josaia Voreqe Bainimarama.
The full details of the China-Solomons agreement haven't been released, but a draft version leaked in March suggested a Chinese naval base could be established in the Solomon Islands, raising concern about the Pacific being militarised.
Mahuta has previously said she takes "at face value" assurances from Solomon Islands Prime Minister Manasseh Sogavare that a Chinese naval base wouldn't be built.
The deal has received condemnation from Pacific countries. New Zealand and Australia have both said the Solomons should have looked for assistance from within the Pacific if it needed help with security issues, citing the Biketawa Declaration, a framework for coordinating regional security needs.
New Zealand and Australia deployed defence and police personnel to Honiara during unrest in late 2021. Those hostilities were partly caused by the Solomon Islands government withdrawing recognition of Taiwan in 2019 and establishing relations with Beijing. New Zealand in March extended that deployment, which will be reviewed again on 31 May.
"[We] have continued to reiterate with the Solomons and China our view, alongside the Pacific, that collectively we are ready and available to meet the security needs of our neighbours," Prime Minister Jacinda Ardern said last month.
"We see no need for this agreement. We are concerned about the militarisation of the Pacific and we continue to call on the Solomons to work with the Pacific with any concerns around their security that they may have."
White House Indo-Pacific coordinator Kurt Campbell visited Honiara late last month to deliver the U.S' concerns. A statement from the White House warned there would be a response if a Chinese military presence was established.
SOURCE: NEWSHUB/PACNEWS