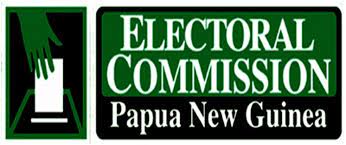 Papua New Guinea Justice and Attorney-General Department Secretary Dr Eric Kwa says the two-week delay in the issuance of election writs is within the constitutional powers of the electoral commissioner.
"There are no laws stopping the electoral commission from delaying the issuance within the confines of the law," he said.
"The critical issue is that the election must be held within three months from the date of the return of writs of the last (general) election (General Election 2017), which is 29 July 2022.
"The commission has, therefore, not breached the law (by delaying the issuance of the election writs)."
Electoral Commissioner Simon Sinai said a major reason for the two-week delay in the issuance of election writs was the creation of seven new seats.
"The seats were approved by Parliament last month.
"It is, therefore, just impossible for us to stick to the tentative dates set earlier," he added.
Sinai said department heads who alleged that the delay was a breach of the Constitution "are wrong".
"I see the situation as it is. So I must follow the legal process.
"This is the right time for me to speak after getting clearance," he added.
Sinai said it was the commission's responsibility to have the new boundaries aligned, including the council wards, local level governments and the renaming of the ballot papers.
"The ballot papers of the seven new electorates will be destroyed in front of security personnel and relevant authority in the next two weeks.
"We will have them reprinted for the split electorates and have them named," he added.
Sinai said the Coronavirus (Covid-19) was another reason that had affected many of the commission's operations which had led to constraints in funding issues.
"Additional manpower will have to be allocated to cater for the short counting period while the eight-week campaign period for the candidates will remain as scheduled," he added.
Prime Minister James Marape added that this was not the first time for the general election to be deferred as it had happened in 2012.
"In 2017, the local level government elections were deferred by two years when one talks about illegality or improper deferral.
"The Electoral Commission has the constitutional mandate to call for the issue of writs as long as the return of writs happens with the fifth anniversary of the last return of writs," Marape said.
SOURCE: THE NATIONAL/PACNEWS