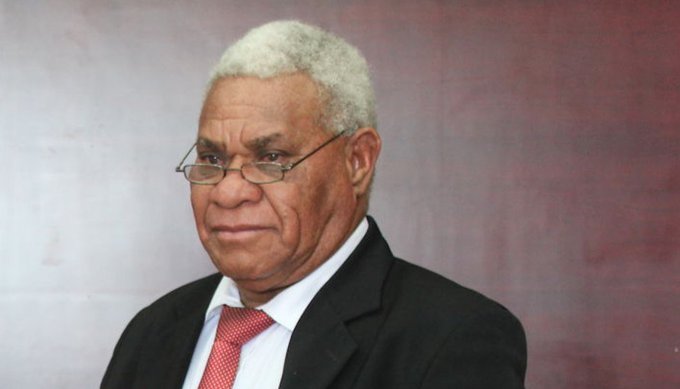 Vanuatu Prime Minister Bob Loughman has called on the governments of Russia and Ukraine to return to the negotiation table, as a peaceful approach to ending their prolonged conflict.
"This is in lieu of Vanuatu's relationship with Russia and Ukraine, and its long-held foreign policy approach of 'friend to all and enemy to none'," the PM said in a statement.
"It is therefore our view that the United Nations as indeed the international community would do well to encourage both parties to take it upon themselves to resolve their conflict through dialogue and conciliation.
"Furthermore, we view the recent move by the international community to suspend Russia from the Human Rights Council as possibly antagonistic and untimely, therefore counterproductive pending the conclusion of an independent investigation on the alleged human rights violations and extremities in Ukraine.
"Once the credibly findings of the investigations are made available to the UN membership the government will consider this, thus the approach Vanuatu has taken in terms of transparency and substance in these processes.
"It is the government's strong view that human rights is universal and Vanuatu will continue to speak loudly for consistency from UN and its membership for equal and fair attention across the remaining colonised world.
"Finally, it is our view that the UN must continue to act as a mediator, through an enhanced consultative mechanism of sorts.
"We again reaffirm our solidarity with the people of Ukraine in these difficult times and call on all parties involved to respect the international law, and established territorial integrity and national sovereignty of Ukraine."
He said the international human rights and humanitarian law must always be respected.
"We call for safe humanitarian access to all affected areas in Ukraine and urge all parties involved to make this happen.
"The rights of those affected in this crisis to food, water, shelter and medicine must be guaranteed, always," he stressed.
The PM reassured of Vanuatu's commitment to multilateralism and the rules-based international system, of which UN is an integral component and to continue to vehemently defend the democracy of these global institutions.
"In exercising its global obligation to maintaining international peace and security, the Republic of Vanuatu has taken responsible sovereign decisions to express its support and solidarity for the people of Ukraine," he said.
"And the Government will continue to maintain these positions through interventions at the UNGA, through the Human Rights Council mechanisms, at the International Maritime Organisation, and further through regional and international platforms." he said.
SOURCE: VANUATU DAILY POST/PACNEWS